SEDNA's Border documents workflow speeds up processing customs entries for your teams!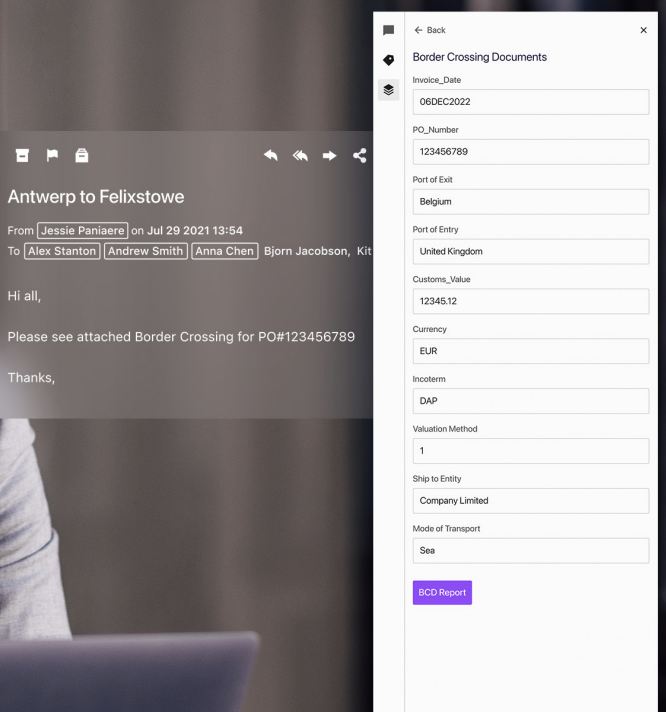 What are the benefits of SEDNA Border Documents Workflow?
Ensure compliance with customs regulations
Easily identify the correct documentation
Save time on manual search and recordkeeping
Reduce manual entry with less human error
What are the features available with Border Documents Workflow?
Automatically scans messages and attachments for customs documents
Extract key customs information to help clear customs faster
Parses information into a consolidated overview document
Your teams can easily enter this information into the customs clearance software
Data Processing
Specifications
Implementation

Data export

Push data via API to systems of records or Google sheets, Excel, SFTP, and Zapier connected apps

Availability

Content scanned

Subject line, message body, attachment

End-to-end implementation in 4-8weeks
Optional training session for your teams
Proof and analysis report for 2-4 week