*IT Admins - Please note that the ability for End Users to set their own signatures is a tenant-level setting. Contact our Support team so we can enable this for you!*
Management of User Level Signature
There are two ways for the Regular User to manage their signatures:
On the individual new messages and replies where one-time change is required. To edit the signature on a message, follow the steps below:
within the Compose view, click the pencil below your signature or double-click on the signature itself.

make the required changes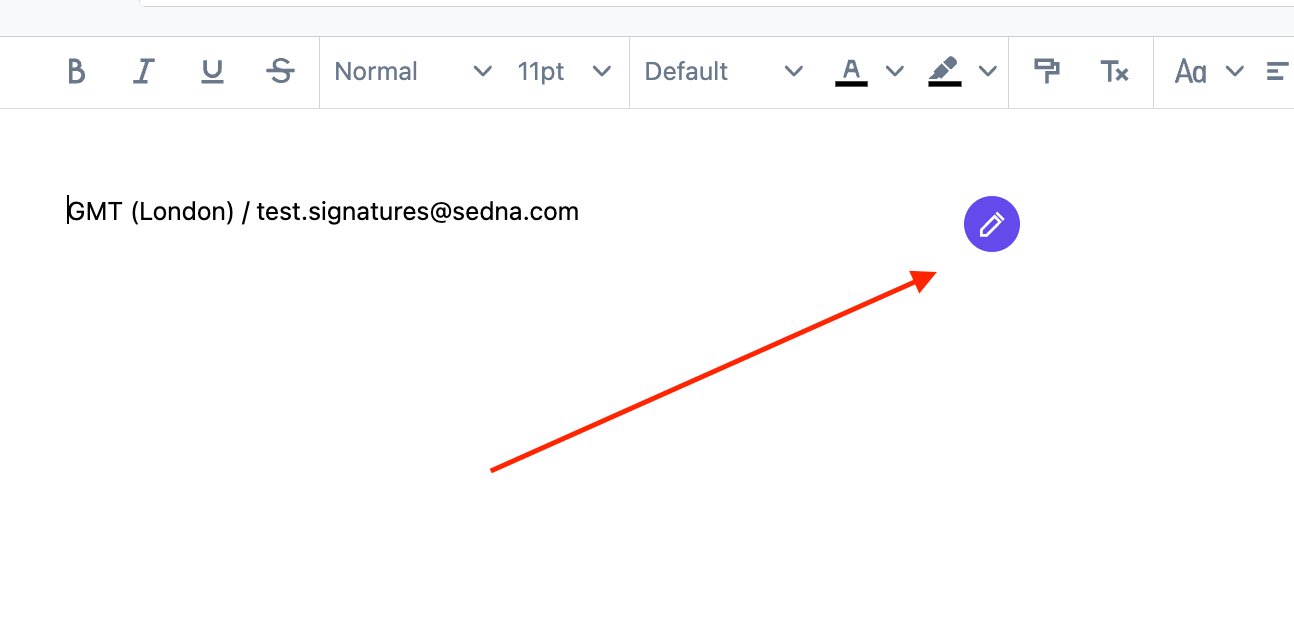 2. On a permanent basis when the user can update their default signature to appear on all the messages they compose.
To update your user Signature please follow the below steps:
refer to your initials section at the bottom left corner

click 'Settings', and then navigate to the 'Signatures' section

in the open composer provide the required information

click the 'Save' button. The updated signature will appear on all newly composed messages.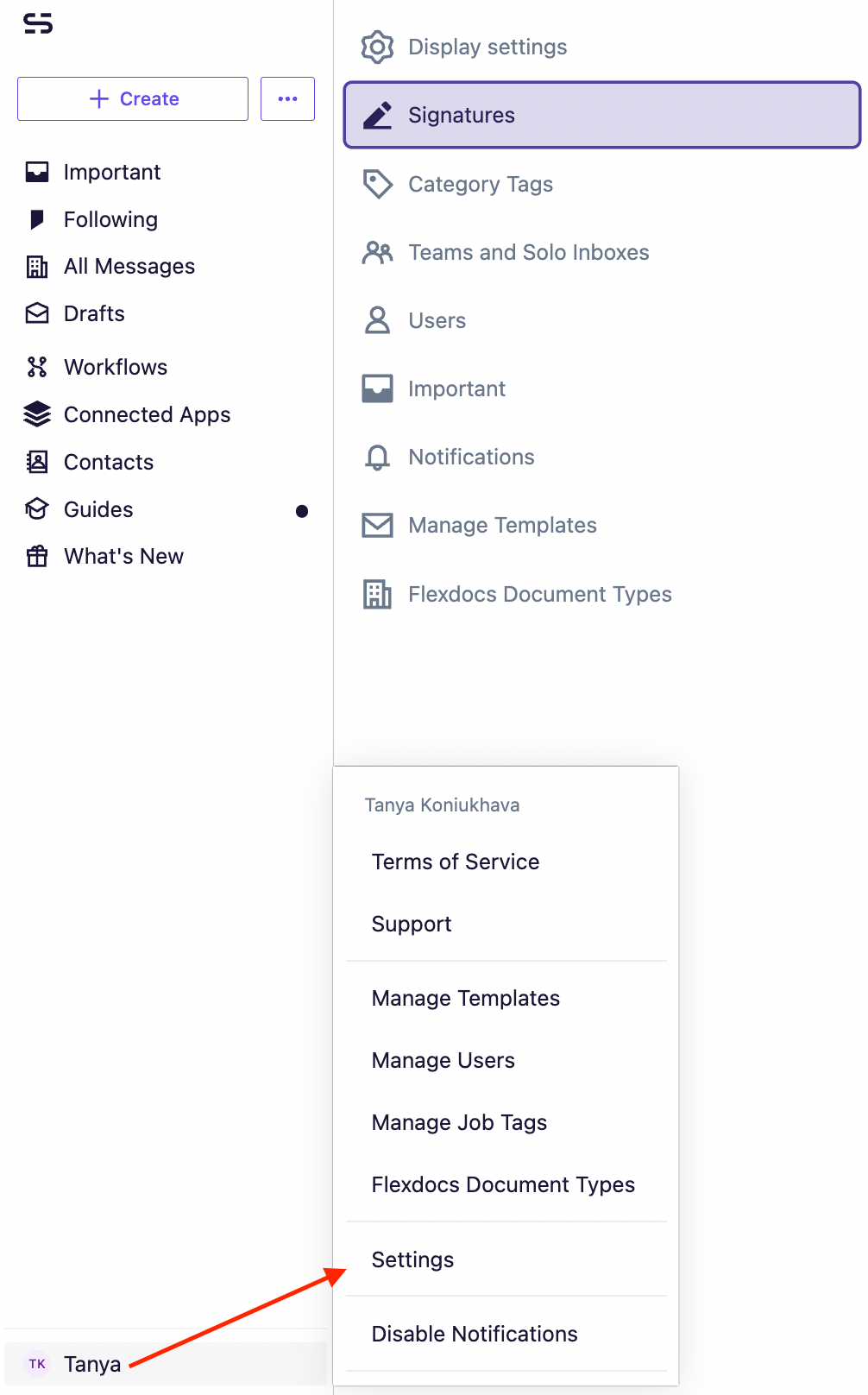 In the composer, you can assign any font or formatting with the help of the available toolbar.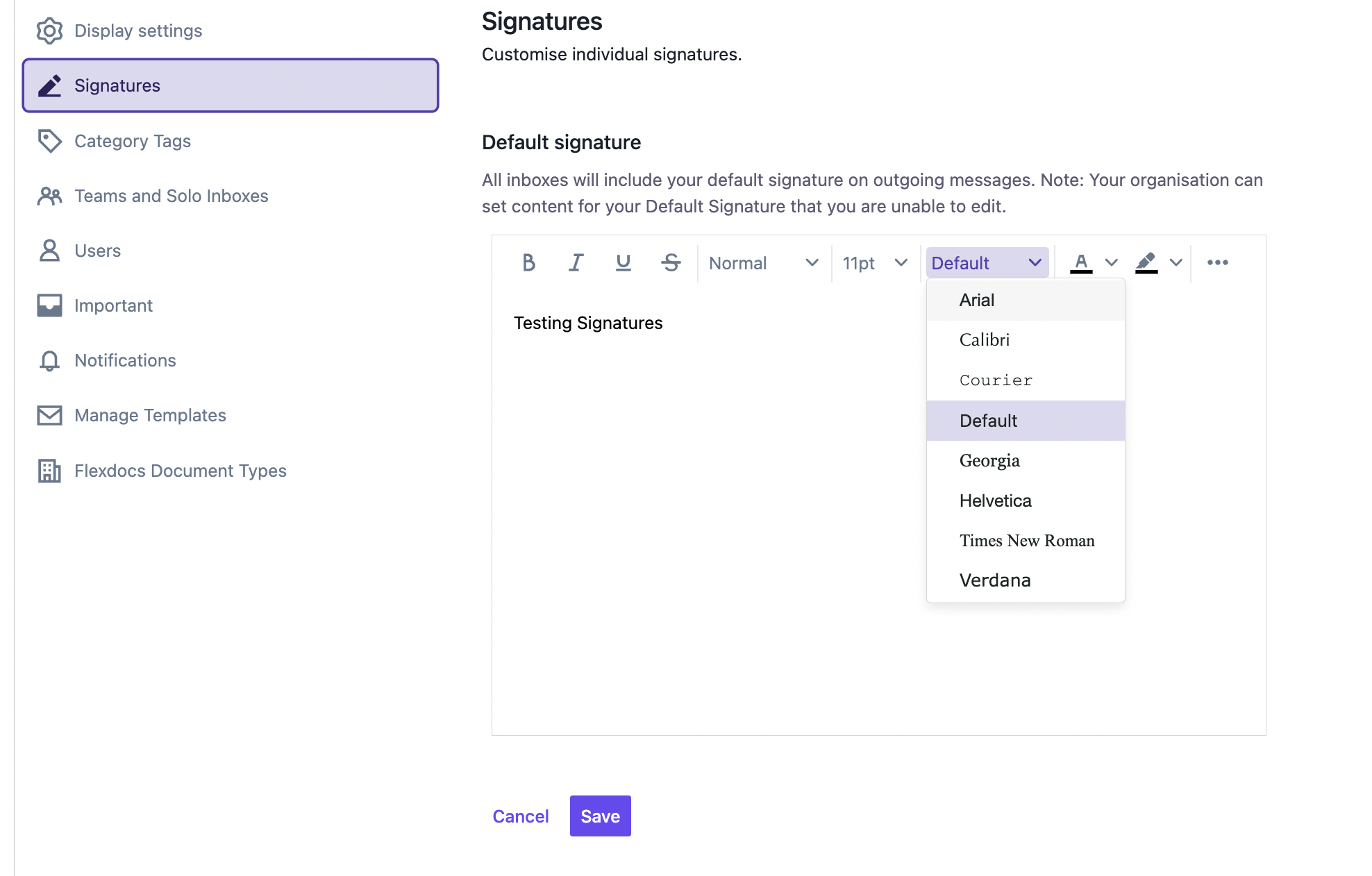 Logo/image update


To add a logo or the link, please refer to the 'three dots' button in the composer and select 'Insert/edit image' option.
In the pop-up provide the Source of the image that is the link to the server where the image is hosted. Normally this link is already available and can be provided by your local IT Team. If the IT person struggles to find it, please contact Sedna Support.
Once the link is inserted you can adjust the size of the image to fit the signature text using 'Width' and 'Height' parameters.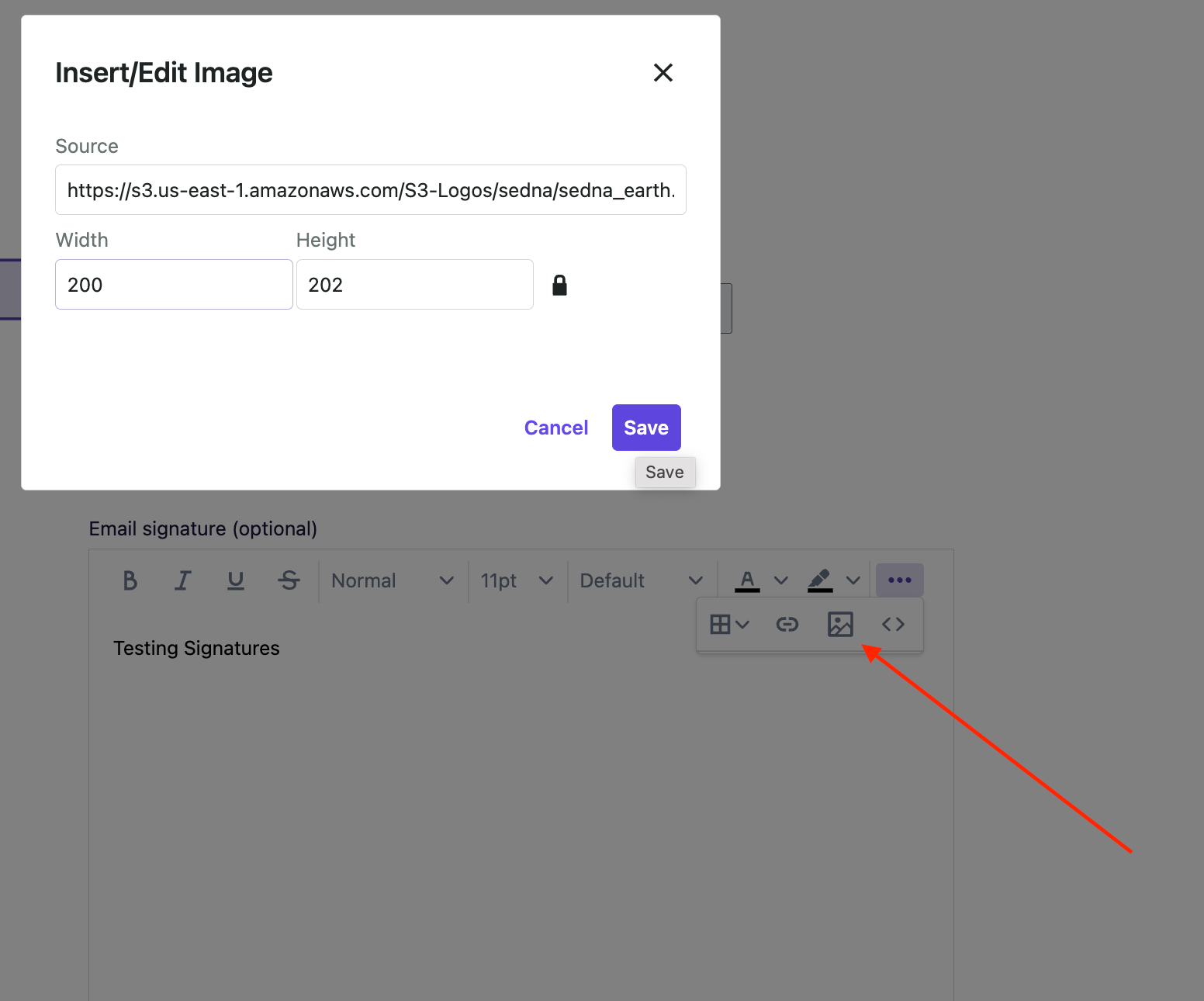 Once the image is adjusted, please click 'Save button'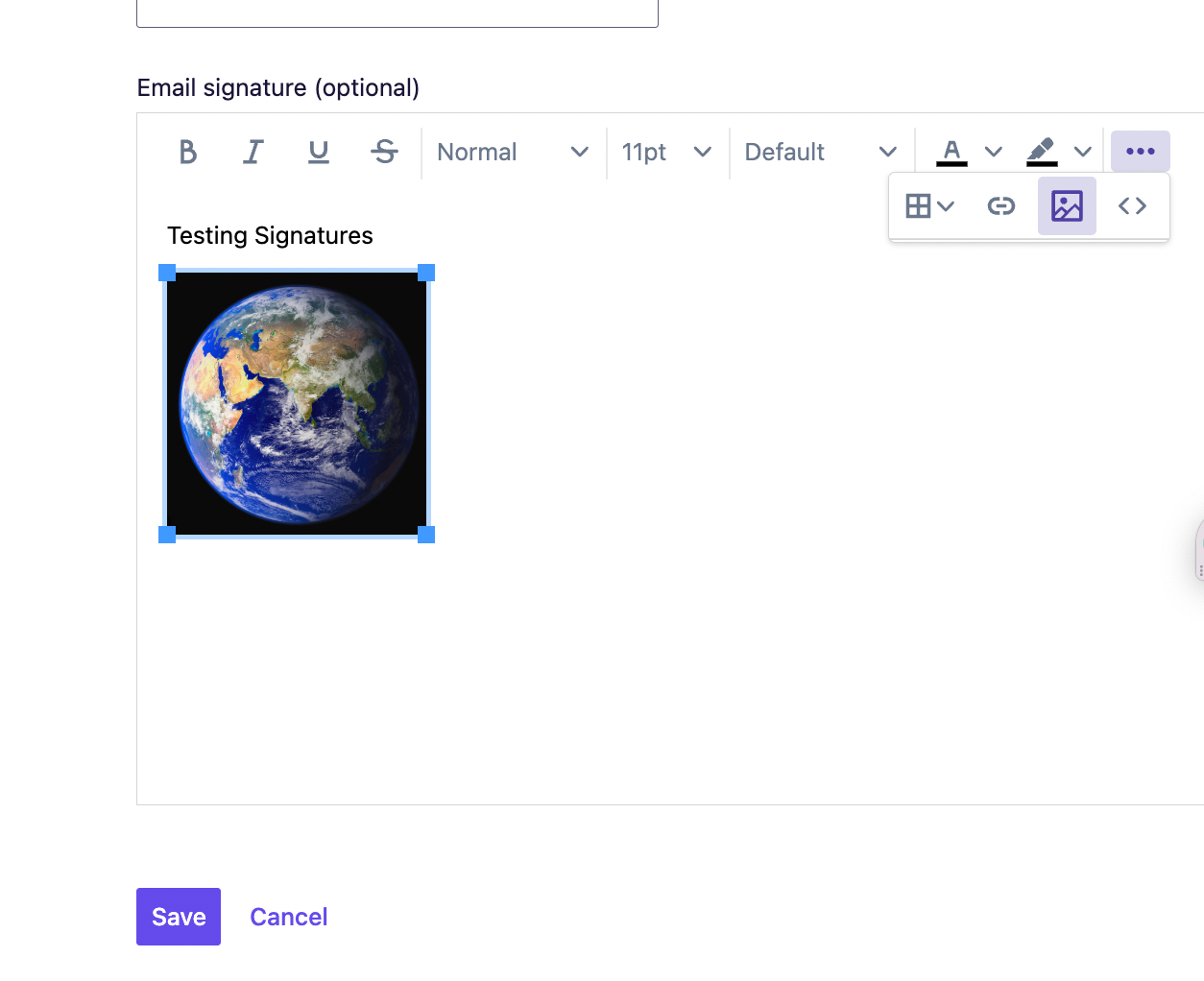 Note: if the Signature section is not available in your account please contact Sedna Support.
What happens to my signature when switching between Teams?
While the Company Level signature is static and present in all the users' signatures, the Team Level is more flexible and SEDNA automatically updates the signature when the user switches between teams in the Compose view.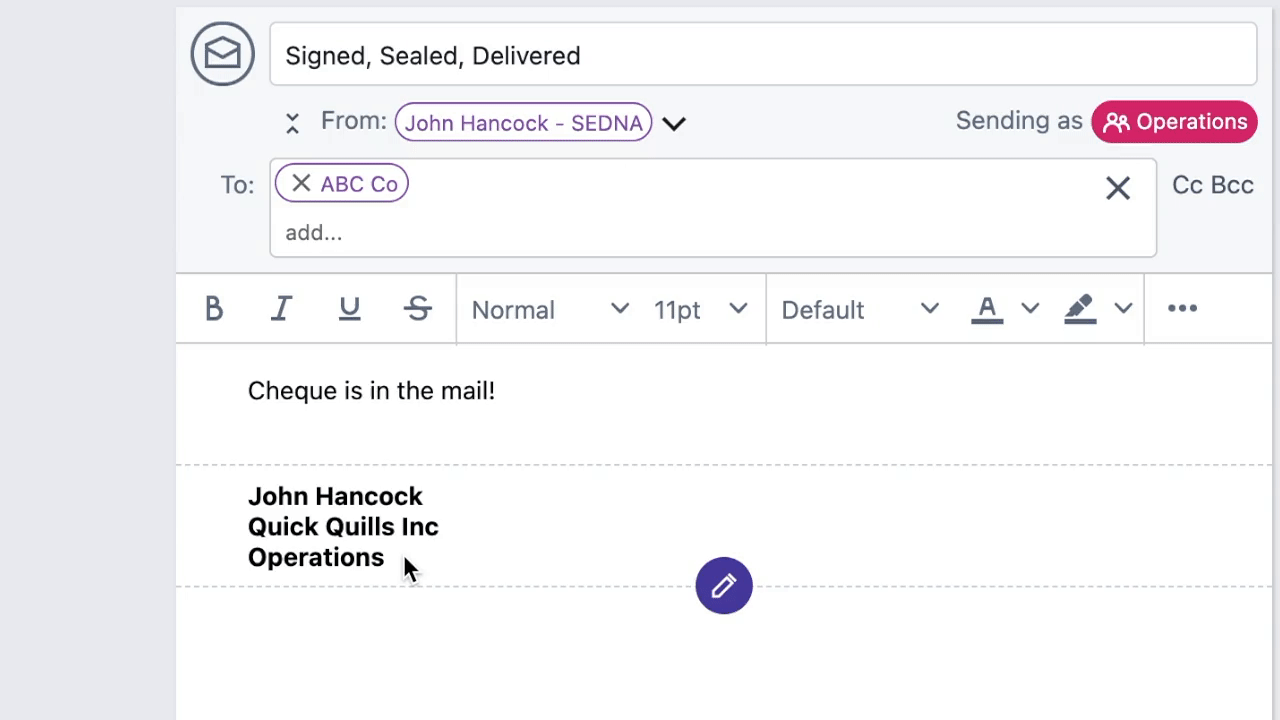 *Currently, Regular SEDNA users can manage their User Level signatures while updates to Team Level or Company Level signatures are handled by IT Team or Sedna Support.*