When a message fails to be delivered to the intended recipient(s) Sedna will generate an NDR (Non-Delivery Report) which will be received to the address the message was originally sent from. The NDR will contain the email address of the recipient that the message failed to send to along with an error message that was generated by the recipient's mail server.
An example of this can be found below -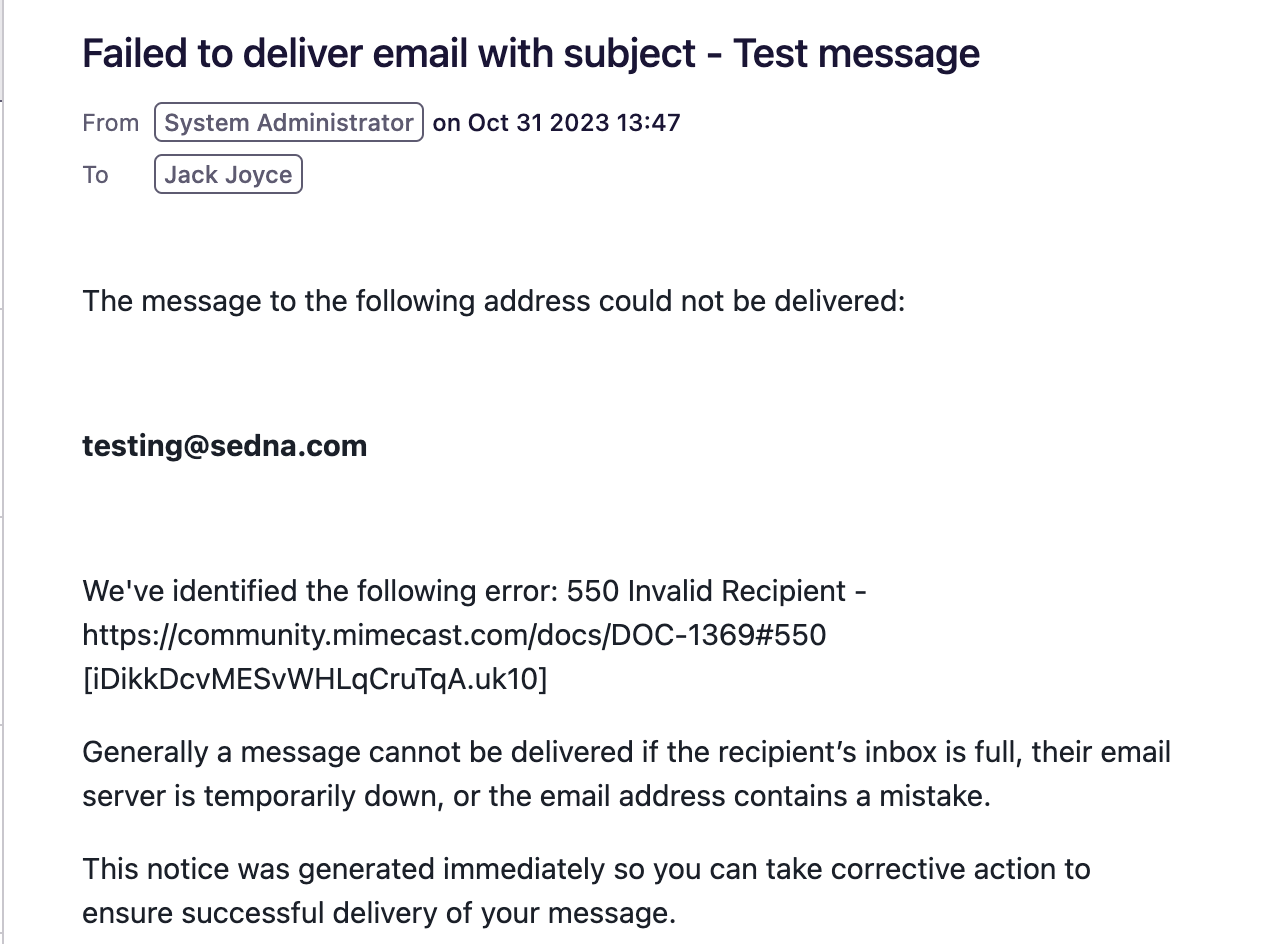 Should you receive an NDR and are unsure about how to rectify this, please reach out to our Support team via our portal.