Job Tags are dynamically generated by third-party systems integrated to SEDNA, such as Dataloy or IMOS. Some teams, however, require the ability to create their own Job Tags manually.
The Job Tags Manager allows users to manually create job references. Users can thus self-serve, reducing the time required to log a ticket to SEDNA and have us manually create it on your behalf.
Access the Job Tags Manager
1. Click on your user initials at the top-right of SEDNA.
2. Click on Manage Job Tags.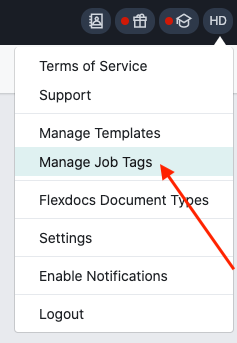 Create a New Job Reference
1. When in the Job Tag Management screen, enter your new Job Tag information, including Vessel Name, Voyage Number, display name (if you want to customize the display name), and type.
2. Subscribe users to the Job Tag. This will present the Job Tag to those users in the "My Job Tags" section when tagging an email.
3. Click 'Create' to save the Job Tag.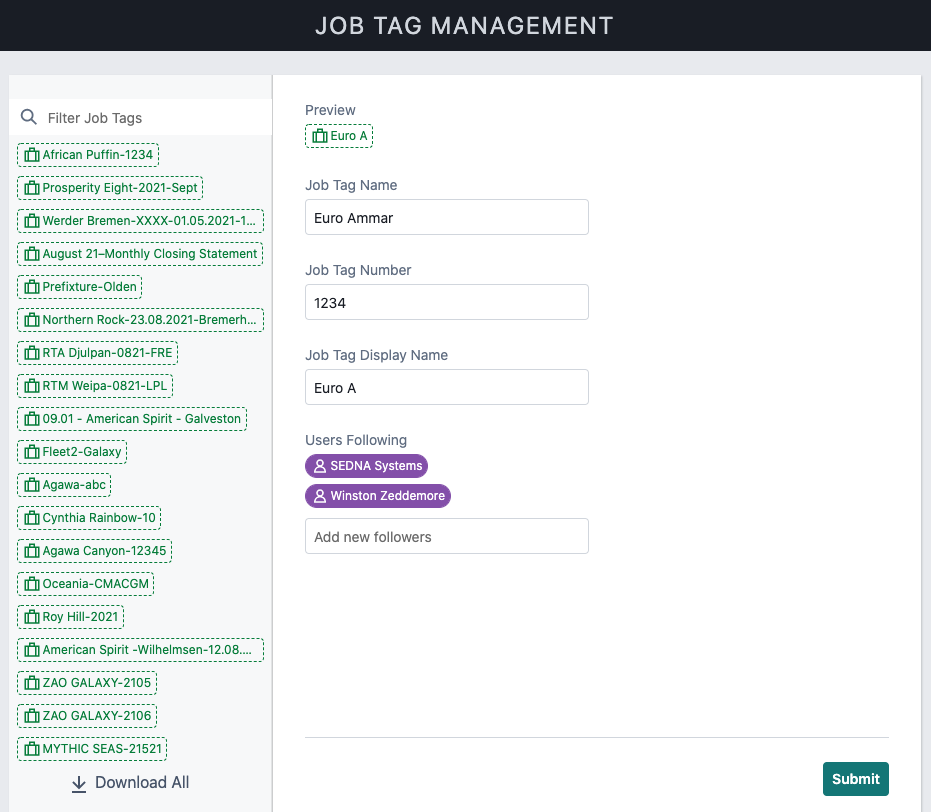 Edit a Job Reference
1. When in the Job Reference Management screen, locate and select the relevant Job Reference either by typing a search term to filter the results or scrolling through the list.
2. Click "Edit" on the selected Job Reference.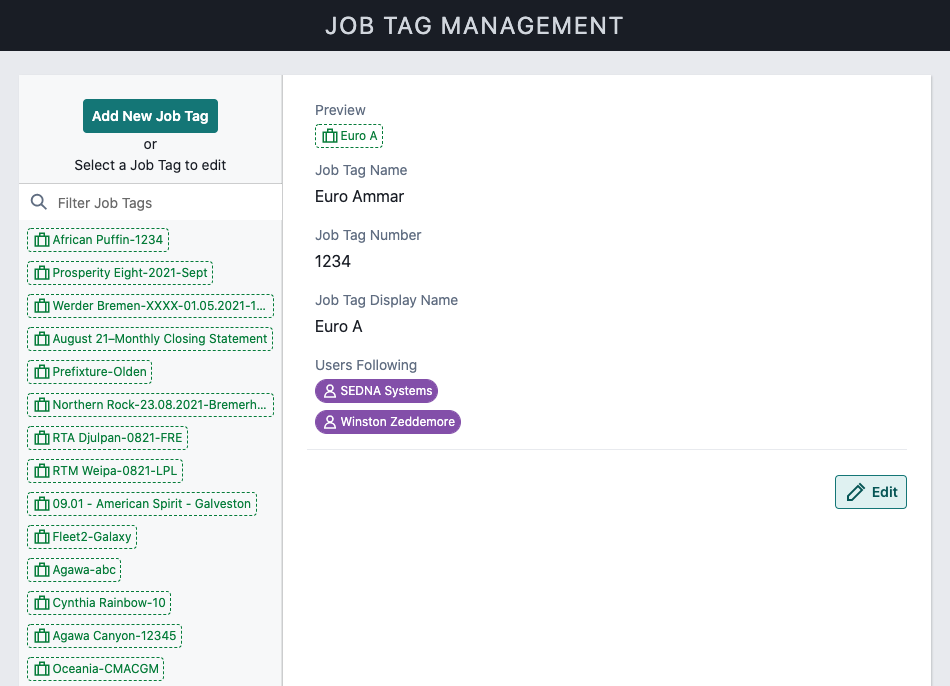 3. Update or add information as required.
4. Click "Submit" to save your updates.