Contact Cards
A Contact Card contains important information for the purple contact you are hovering over. This contact card allows you to do a quick set of actions for that contact, rather than going directly to the address book.
In this article, you will learn how to: 
Compose a Message
1. From the message body click on a purple contact lozenge 
2. Select "COMPOSE NEW"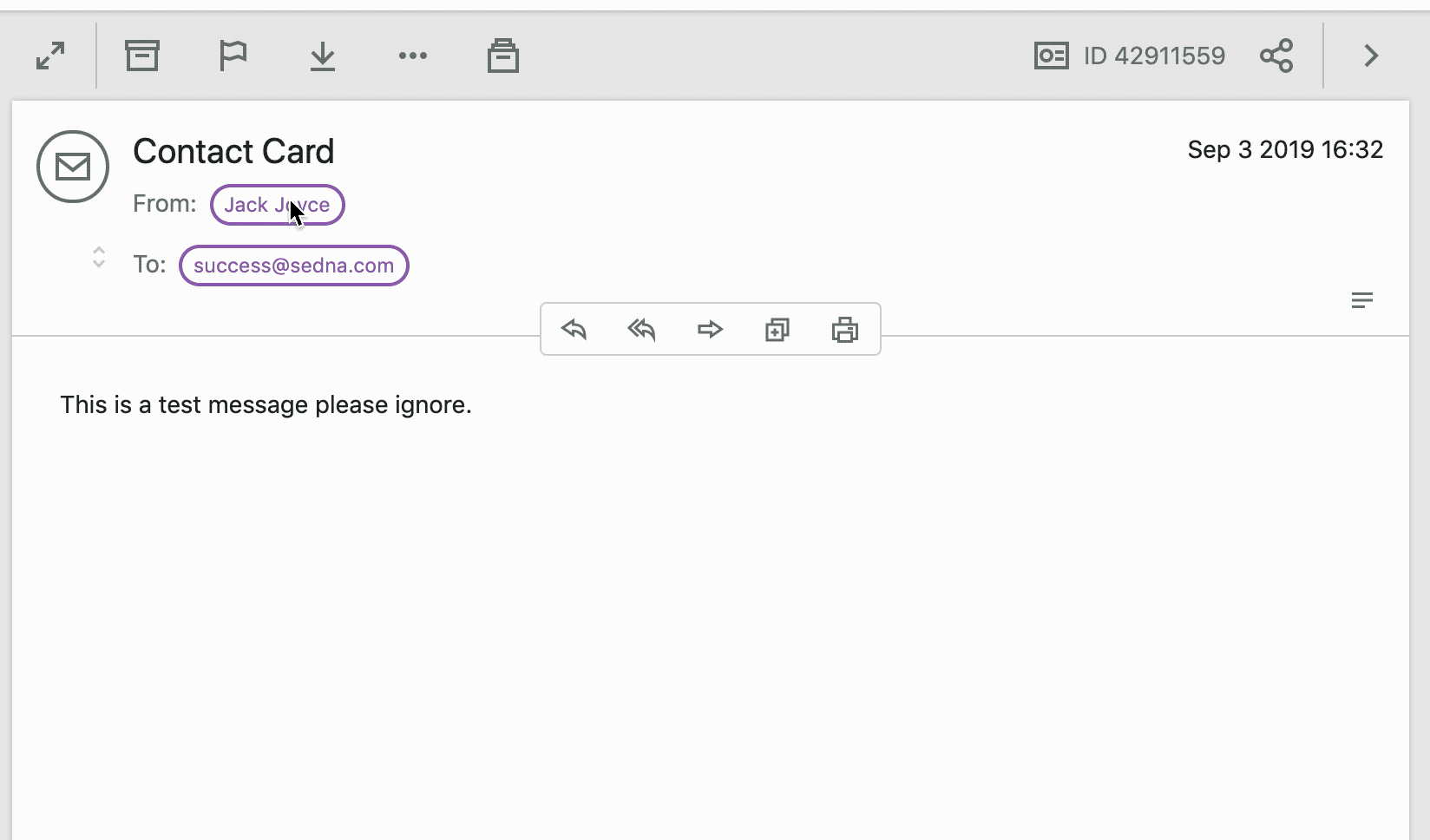 Search from the Contact Card 
1. From the message body click on the purple contact lozenge 
2. Select the magnifying glass 

 Open the Address Book
1. From the message body click on the purple contact lozenge 
2. Select the Open icon to see the Address Book