SEDNA provides three methods to add attachments when composing a message.

"Add from SEDNA" allows you to search for attachments from previous emails sent to you, from you, or someone else on your team within SEDNA, and attach it to the message being composed.

"

Attach File" to attach documents directly from your computer or mobile device.
Drag-and-drop files from your computer into the attachment area at the bottom of the compose area. (Not available on mobile)
Note: Message size including file attachments is limited to 18MB in Compose to ensure the message will not exceed 20MB and thus send successfully. 
Add from SEDNA
1. Click on Add from SEDNA at the bottom of the message.
2. A side panel on the left side will show a list of messages with attachments that can be added.
3. You can choose to either preview the attachment, download or select.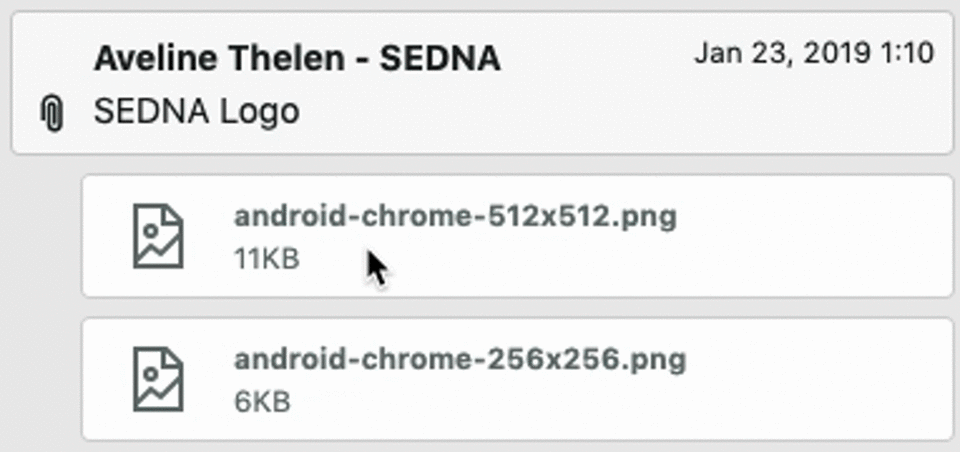 4. Once you have selected all files you need to attach, you click on Add as files, or add as links.

The preview below shows how it would appear on the composer if you Add as files, or Add as Links.