With the Import & Send EML Files feature, users can integrate templates or emails from different systems to then send a version of that message from SEDNA. This can be achieved with .eml files, email messages saved by Microsoft Outlook, or other email programs with the suffix .eml. Uploading an .eml file to SEDNA will include all information associated with that message, including attachments and email addresses in the "To", "Cc" and "Bcc" fields.
Import and Send an EML File
1. Upon opening the Composer, click the + sign on a new line, and choose option UPLOAD .eml from the menu.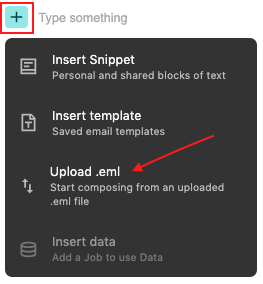 2. Select the relevant .eml file from your device
3. Click 'Upload' to confirm you wish to compose from an .eml upload, which will overwrite all fields in the current draft.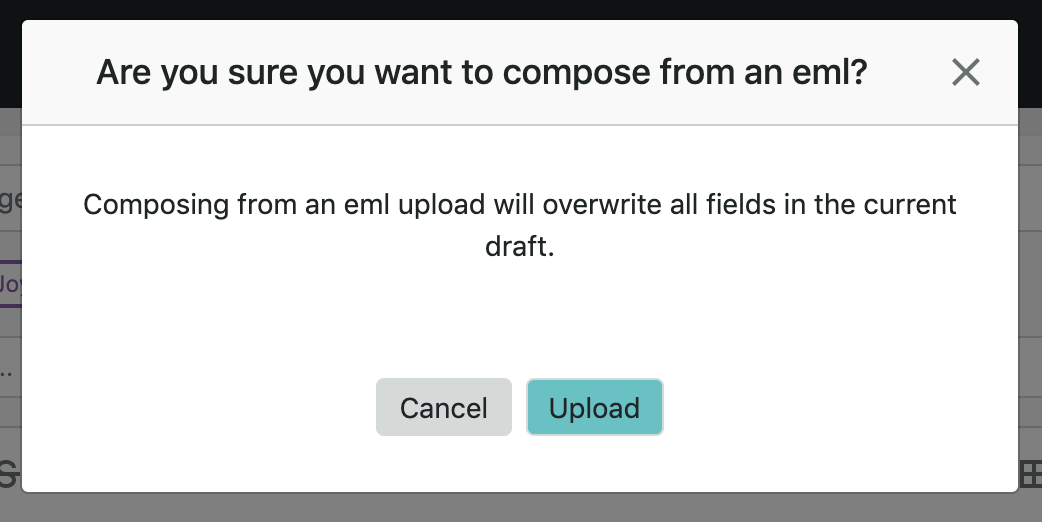 4. Make any necessary edits to the message content, format, recipients or attachments and add any necessary tags then send per standard practice.