The download job tags feature allows users to download all job tags active in SEDNA. This feature can be used by any tenants using the SEDNA Job Tag Management feature to manage their voyages and tags. When the job references are downloaded, the file will show the tag ID, name, date, type, attributes, status, foreignID, tagID, companyID, created at date, modified at date, and users (followers).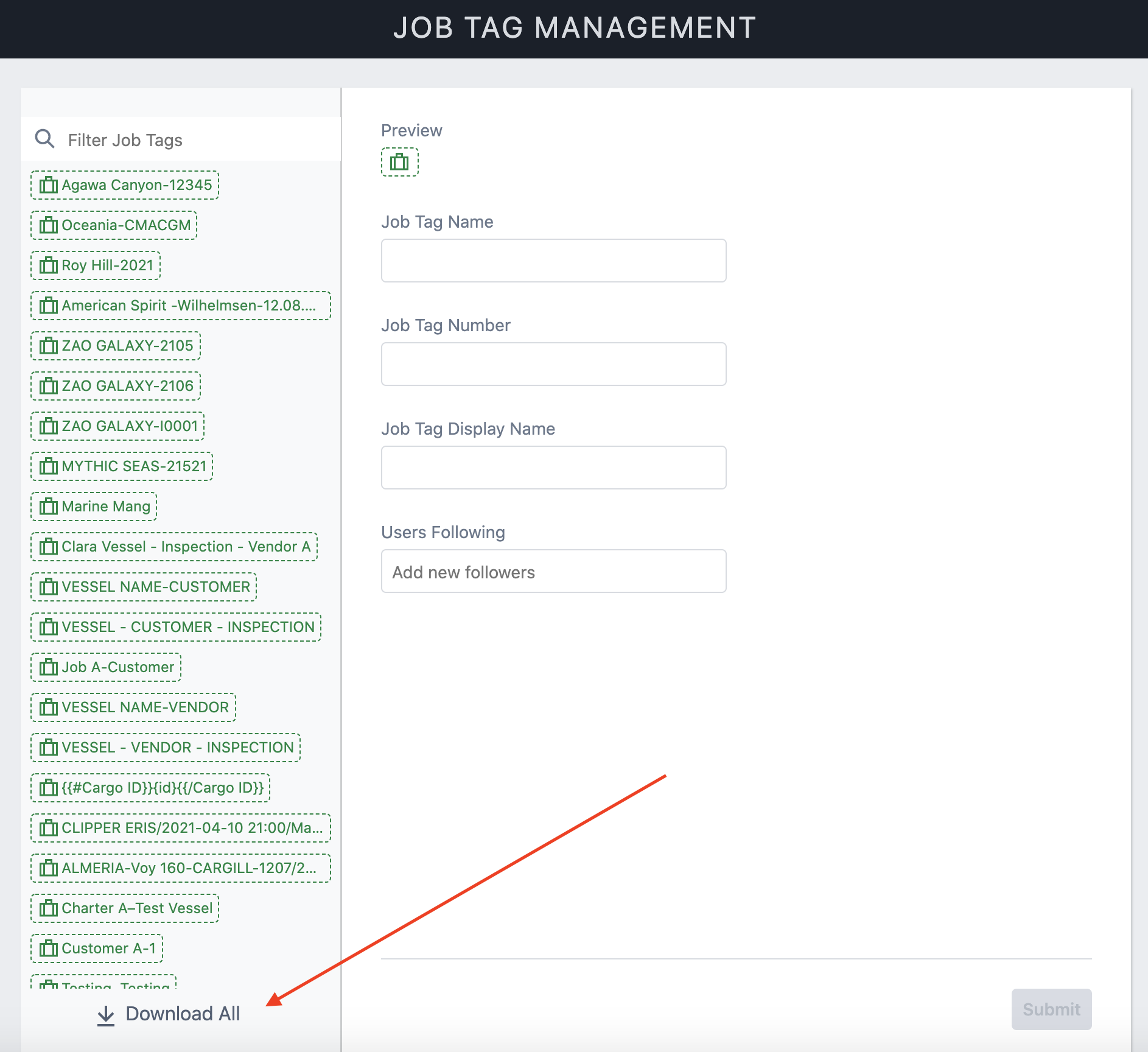 Click your name in the bottom right of the window to display options.
Select 'Manage Job Tags'.
Click download all.
A CSV file will be downloaded to your computer.