SEDNA's Delayed Send feature allows users to send a message with delay to a set number of minutes assigned by default to your teams. This feature also allows you to "recall" or cancel any message that was sent in error within that specified time. Once a message is sent from a team with the feature turned on, you will be able to cancel the sending of the message by following the steps below.
Note: This feature is enabled by our Support Team (support@sedna.com) with approval from your IT Team or internal SEDNA contact.
Cancel send
Choose the Out filter to show all outgoing messages in the team.




Look for the message on the list with a clock icon. These are the messages that are waiting to be sent.

Choose Cancel to revert this message as a draft.




You can click Send Now instead if you find that there is no need to cancel. This would show you the exact time when the message will send.




The activity panel shows which user set the message to "Send", which user clicked "Send Now" and which user sent the message.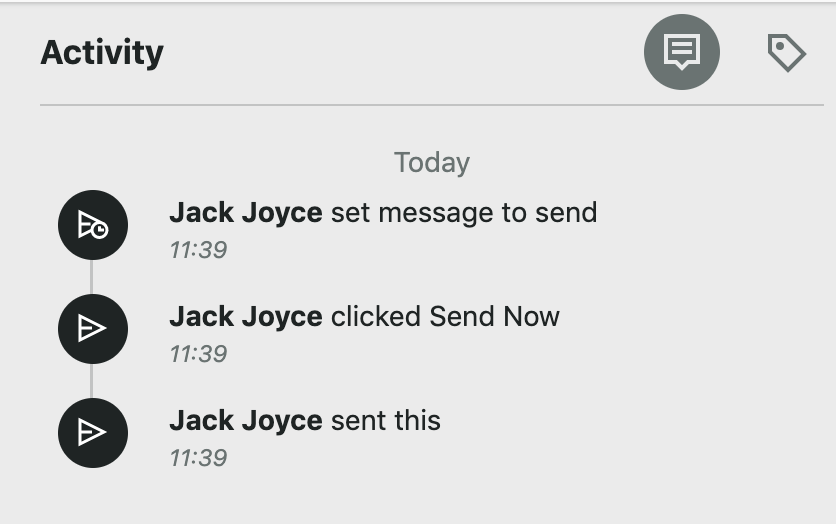 Note: This message can be cancelled or "sent" now by anyone that has access to the team.