SEDNA's address book keeps a list of all the contacts saved. These contacts can be added to a distribution list or group so you can easily send messages to multiple recipients at a time.
To access the address book, click on the icon above your name on the lower left-hand side.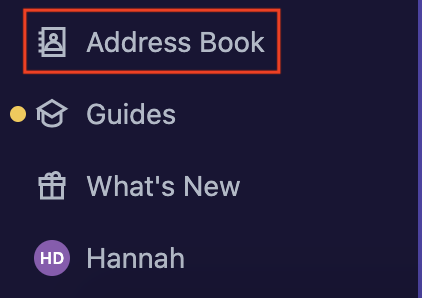 Adding a Contact
Access the address book.
Click on Add Contact.

Fill the details required in the fields.

Save.
Adding a Group
Access address book.
Click Add Group.

Create a unique group name.
Add existing contacts in your address book to the group.

Save.
Note: You can also quickly add contacts to the address book when you see an email address while reading messages, or when composing new messages. More information on how it is done in this article: Quick Add to Contacts