SEDNA offers the ability for customers to reach out to Customer Support via Live Chat. Live Chat enables our agents to support customers in real-time. 
note: Live Chat is available with the Premium Support package. Please reach out to your IT Administrator for any questions, or feel free to email us at success@sedna.com.
Live Chat - Online
1. Live Chat can be accessed directly from the SEDNA dashboard by clicking "Support" within the user admin drop down.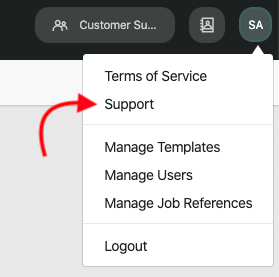 2. When an agent is available the Support widget will reflect "Live chat." From this screen users can also search our library of knowledge base articles to troubleshoot issues.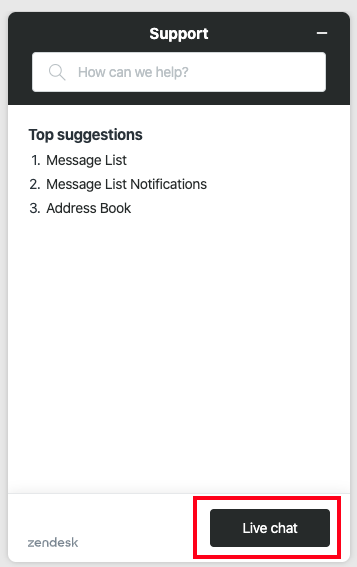 3. Click "Live Chat to bring up the Start chat dialogue box. Please fill out a brief description of the current issue so that the agent can start to investigate as soon as possible.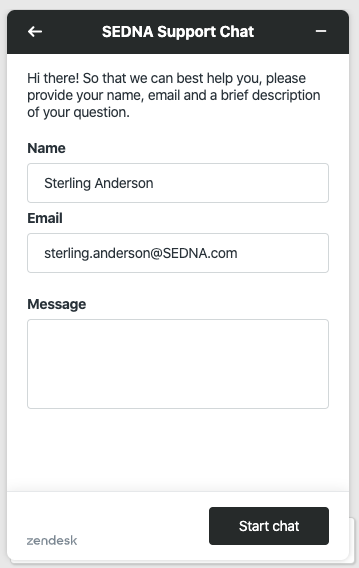 Live Chat - Offline
At times all agents may be busy and Live chat will be unavailable. During these times, the Support widget is still searchable for knowledge base articles and users can submit a support ticket via "Contact us" and an agent will follow up as soon as possible.