Yes. To help you get the most out of your SEDNA user experience, Guides are a series of tooltips and modals that help guide you in getting started with SEDNA as well as providing you with guidance on new feature releases.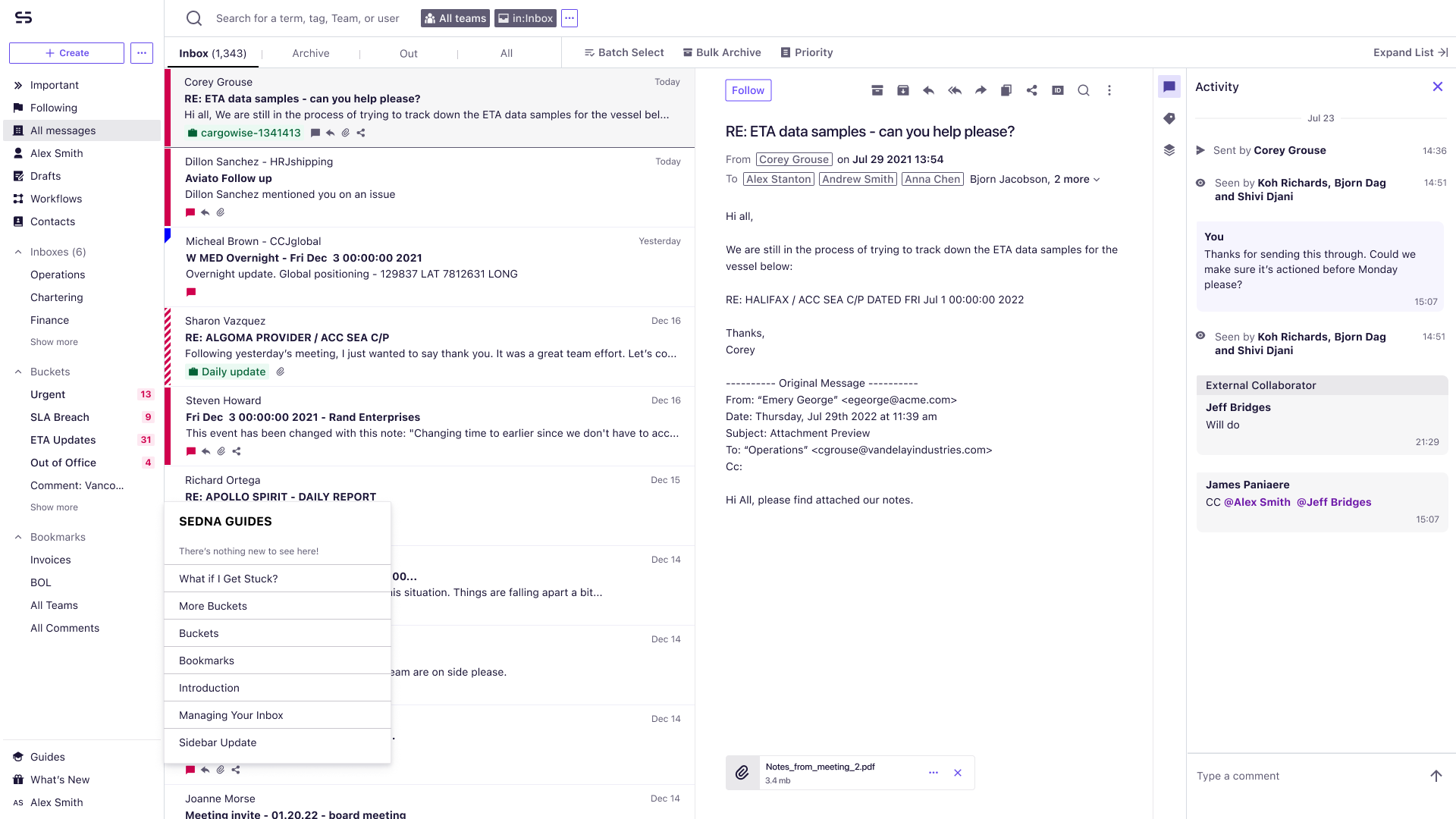 Guides will display step-by-step information at the beginning of your SEDNA use, or from time-to-time with information pertaining to Feature Updates and Events. All of this information can be accessed through the SEDNA Sidebar menu. The Guides icon in the Sidebar will be highlighted with a Red dot when there is new and unseen content.
Troubleshooting
Every SEDNA Guide has a step count in the top left corner, where you can see your progress in the Guides flow.
If for some reason a Guide ends before completing all steps, ensure that you have messages in your Message List. If not, this is most likely the cause of the issue, as you need messages to proceed through the steps of SEDNA Guides.
If you do have messages present but the flow fails to continue, please contact SEDNA Support with details of the SEDNA Guide you are working with and the Support Team will investigate further.