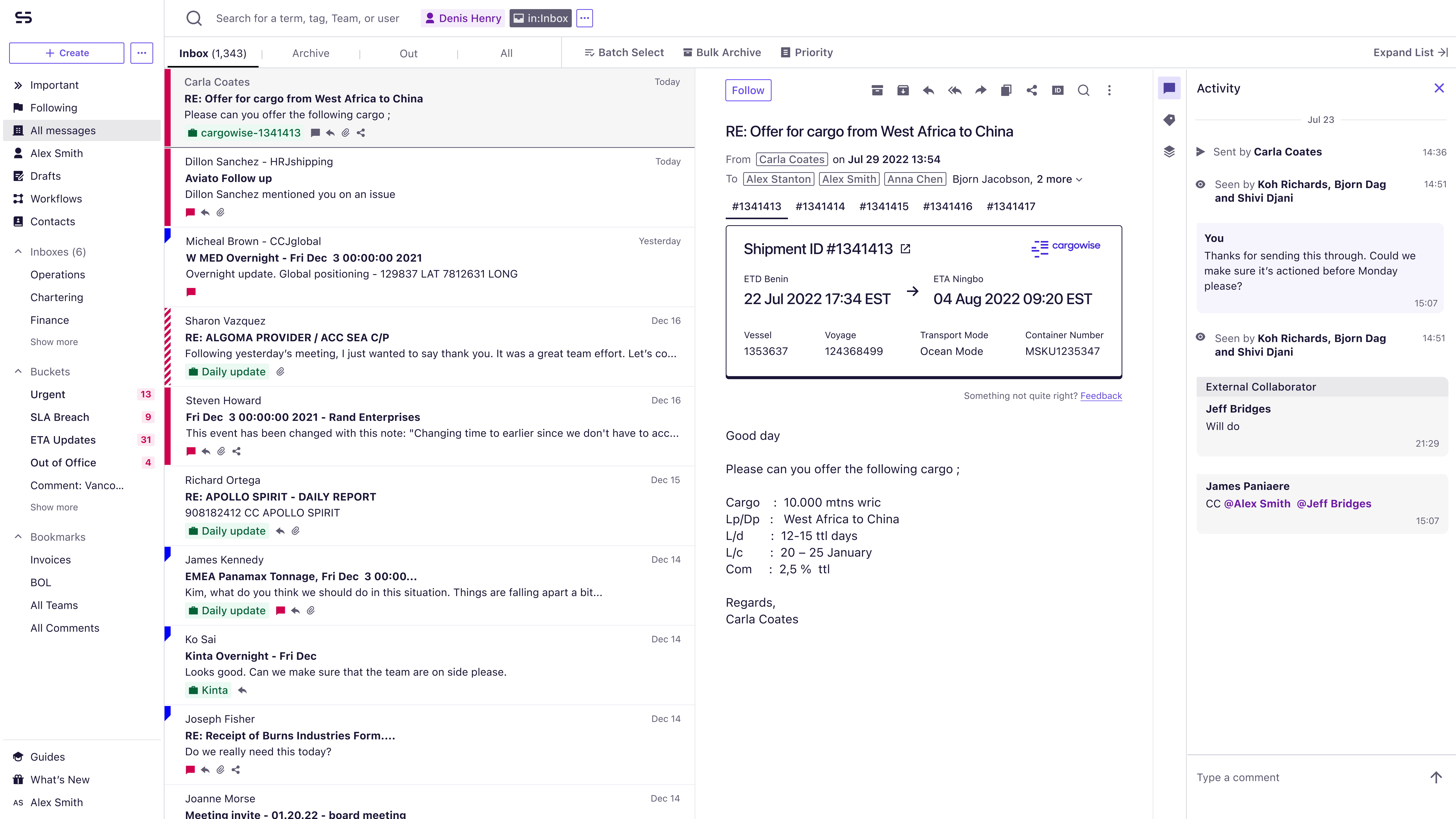 Cargowise allows logistics organizations and freight forwarders to manage operations and execute transactions from a single database.
SEDNA users can integrate Cargowise with their inbox using their existing Chain.io account.
Connect and Disconnect Cargowise to SEDNA
Note: Connected Apps are enabled for shared inboxes by a SEDNA admin
To connect Cargowise to SEDNA:
1. Open the settings menu
2. Click "Connected Apps"
3. From the Connected Apps menu, locate the Cargowise (via Chain.io) tab and click "Connect"
Optional: If your browser is not currently logged into Chain.io, you will be redirected to the Chain.io login portal. Enter your login credentials and click "Continue".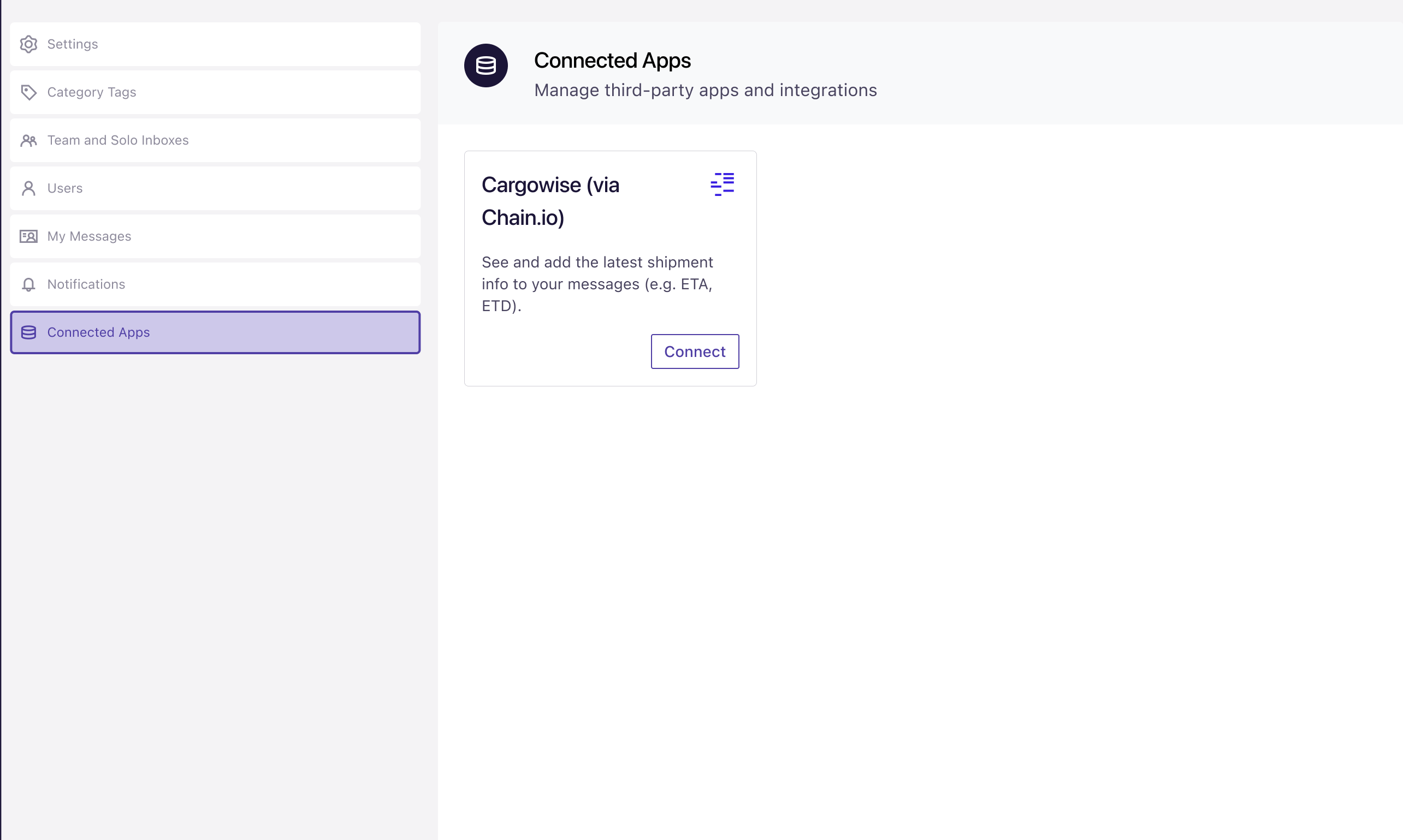 To disconnect Cargowise from SEDNA:
1. Locate the Cargowise (Via Chain.io) tab in the Connected Apps menu
2. Click the "Connected" button
3. From the pop-up menu, click "Disconnect"

Cargowise Tags in SEDNA
SEDNA integrations allow you to have data in your systems of record (like Cargowise) automatically imported into your inbox.
Whenever you create a shipment in Cargowise, its data will be imported into SEDNA as a Job Tag.
The name of the Job Tag that is created will be determined by the shipment's Shipment ID in Cargowise.
Cargowise Scan Cards
Data associated with the Job Tag generated by a Cargowise shipment is automatically displayed on messages in SEDNA featuring that Job Tag.
Scan Cards appear at the top of messages featuring a Cargowise-generated Job Tag, and includes information such as:
Shipment Details
Shipment ID
ETD and ETA
Vessel and Voyage number
Transport Mode
Container Number

Inserting Cargowise Data
To insert Shipment ID data into a message in SEDNA:
1. Click the SEDNA Link tab in the Context Panel
2. Select Cargowise
3. Click "Insert data into Message"