To raise a support ticket to SEDNA, use one of the options below. A member of our Support team will respond to you as soon as possible.
Option 1: Support Link on sednanetwork.com
Click on your initials within Sedna on the bottom left-hand corner, then select "Support".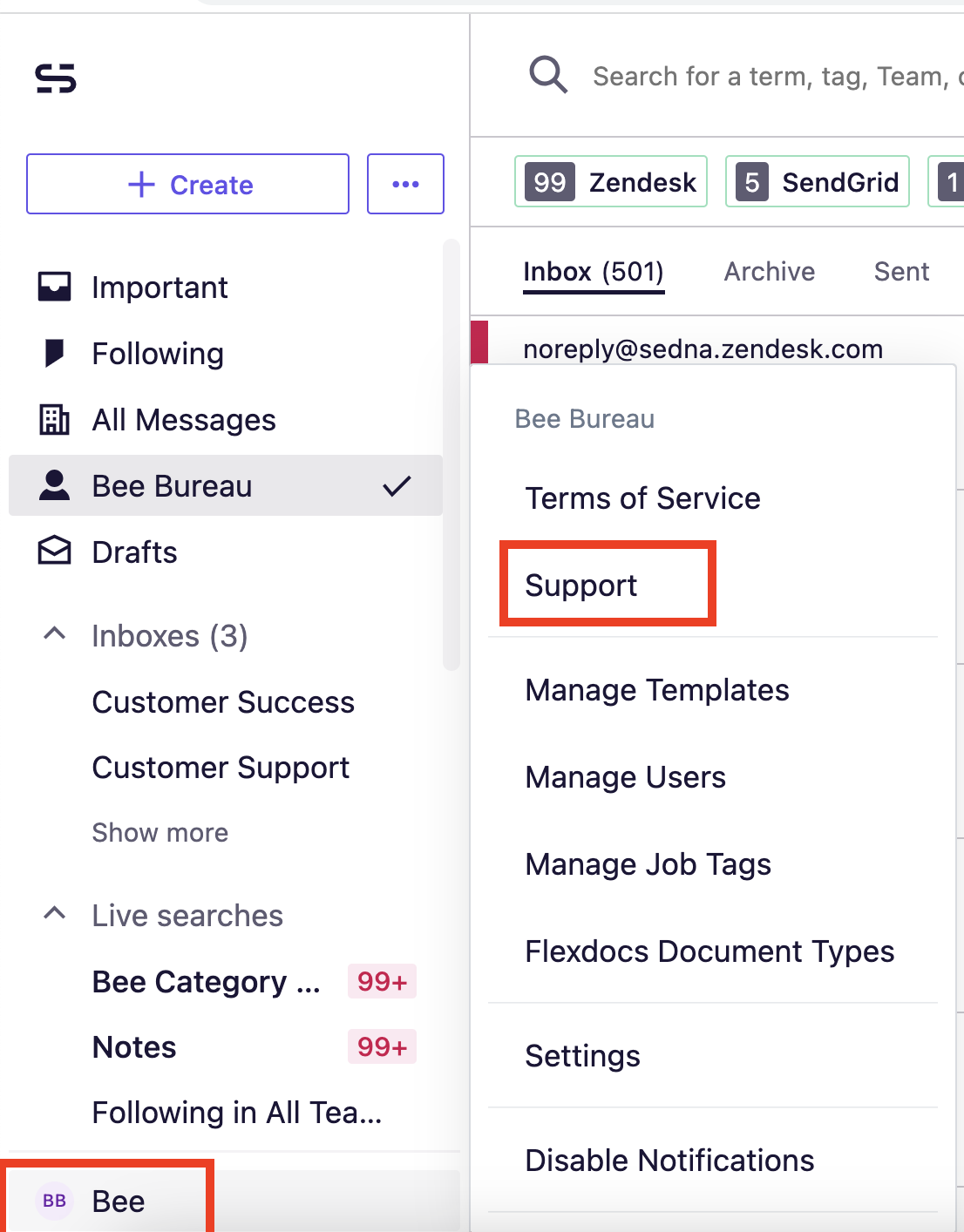 This will take you to our LIVE Chat with one of our Support agent if you are on the Professional or Enterprise Tier.
If you do not have access to LIVE Chat, you will be able to submit a request within SEDNA using the same above steps.
Option 2: Cant log into SEDNA? We have a form you can use to submit a tickets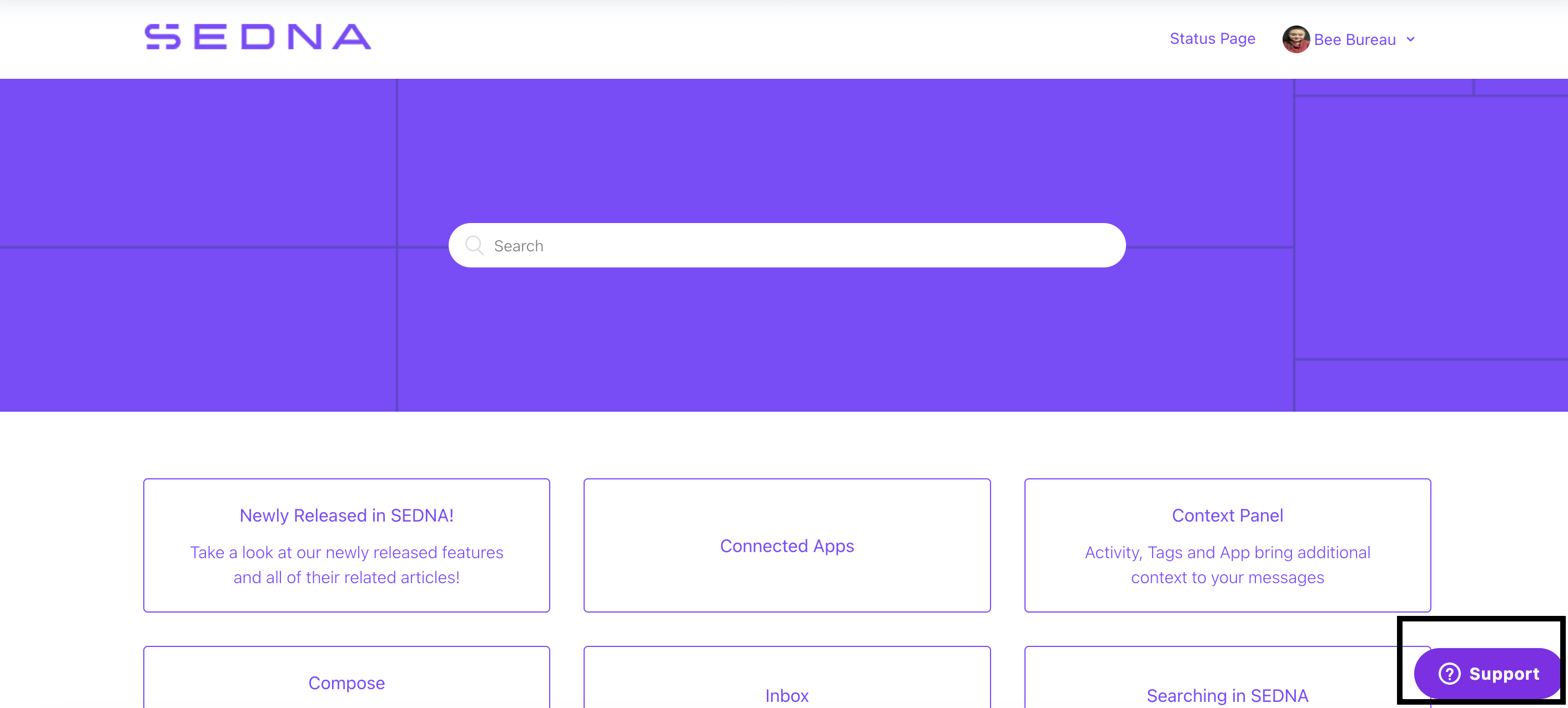 This option is independent of the Sedna platform meaning you can raise a ticket without needing to be logged into the Sedna platform. In the unlikely event you cannot log into Sedna, you can use this to alert us of an urgent issue.

Option 4: If you are part of the Enterprise or Professional Tier, you may use our LIVE Chat option for immediate assistance!
To access LIVE Chat, log into your SEDNA Account, and click on settings on the bottom left-hand corner
Click on "help"
Select "Get in touch" and you will be connected to one of our Support Agents!