There are two views of your Message List. The first is Full-Width Message Tiles help you see even more content at a glance. This view can be collapsed and expanded from the option towards the top right corner.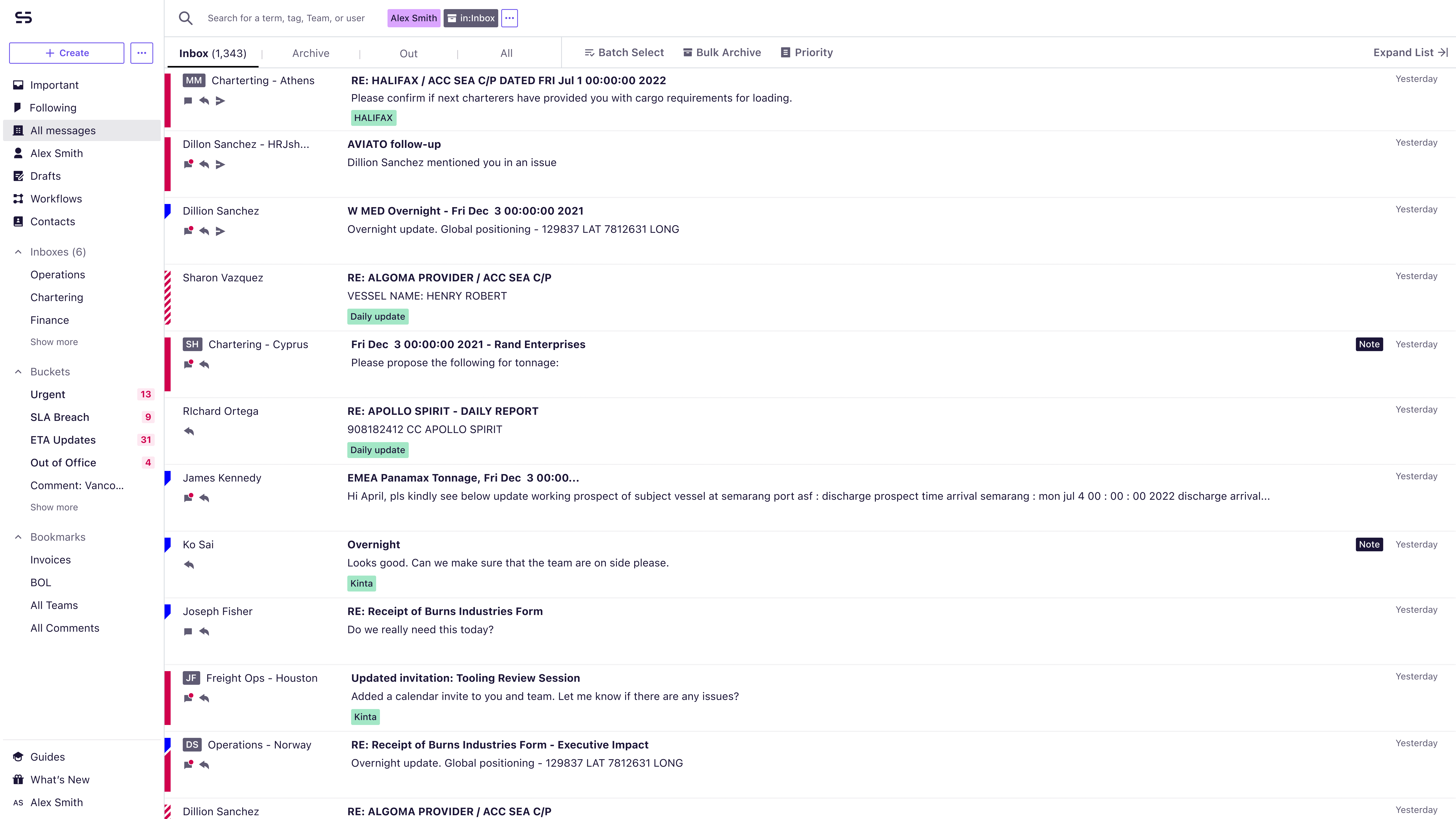 To give you a clearer focus on your work with improved legibility the Message Tiles are designed to let you scan your inbox quickly and see the status of a message easily.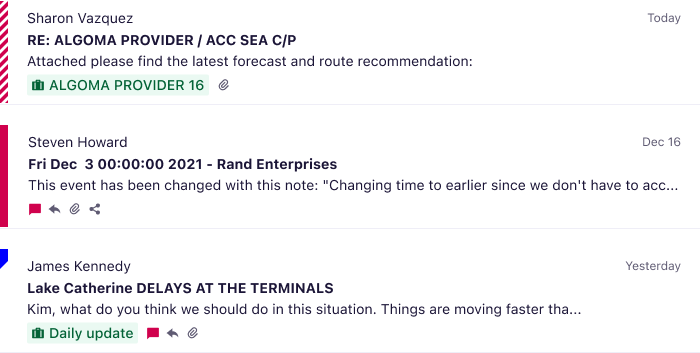 A Hashed Red Line denotes read by others and not you.
A Full Red Line denotes read by no-one
A blue notch denotes the message is marked as Import for you
When in your Inbox you can then switch easily between different Inbox filters from the top of the Message List.

By default, messages are sorted from Newest to Oldest, this order can be reversed, or you can choose to organise by Priority to bring newly shared and commented messages to the head of your Message List.