Context sits alongside every message bring you, greater context.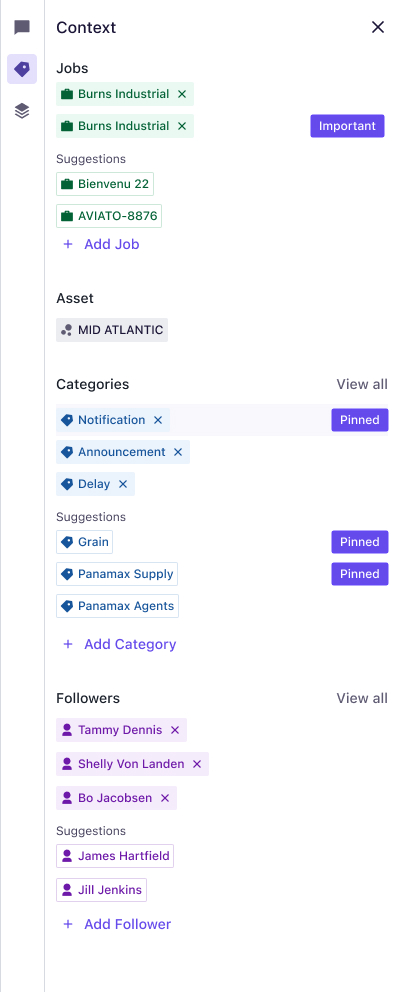 There are three Sections to the Context Panel
Where you can see a timeline of actions and enabling you to Comment on the message with other colleagues or collaborators.
So you can Tag the message to ensure your Messages are organised and that the right people are Followers of the message.
Gain fast access to your integrated apps to help enrich your messages with the context of your other app enabling you to work from one place.