SEDNA offers the ability to preview Microsoft Office attachments while reading and composing a message.
The content of the attachment will be viewable by Microsoft via a secure digital 'handshake' between SEDNA and Microsoft. A temporary link will be made available to Microsoft which will fetch the attachment in order to present it within SEDNA. This preview is moveable and allows users to continue their workflow while seeing the contents of the document.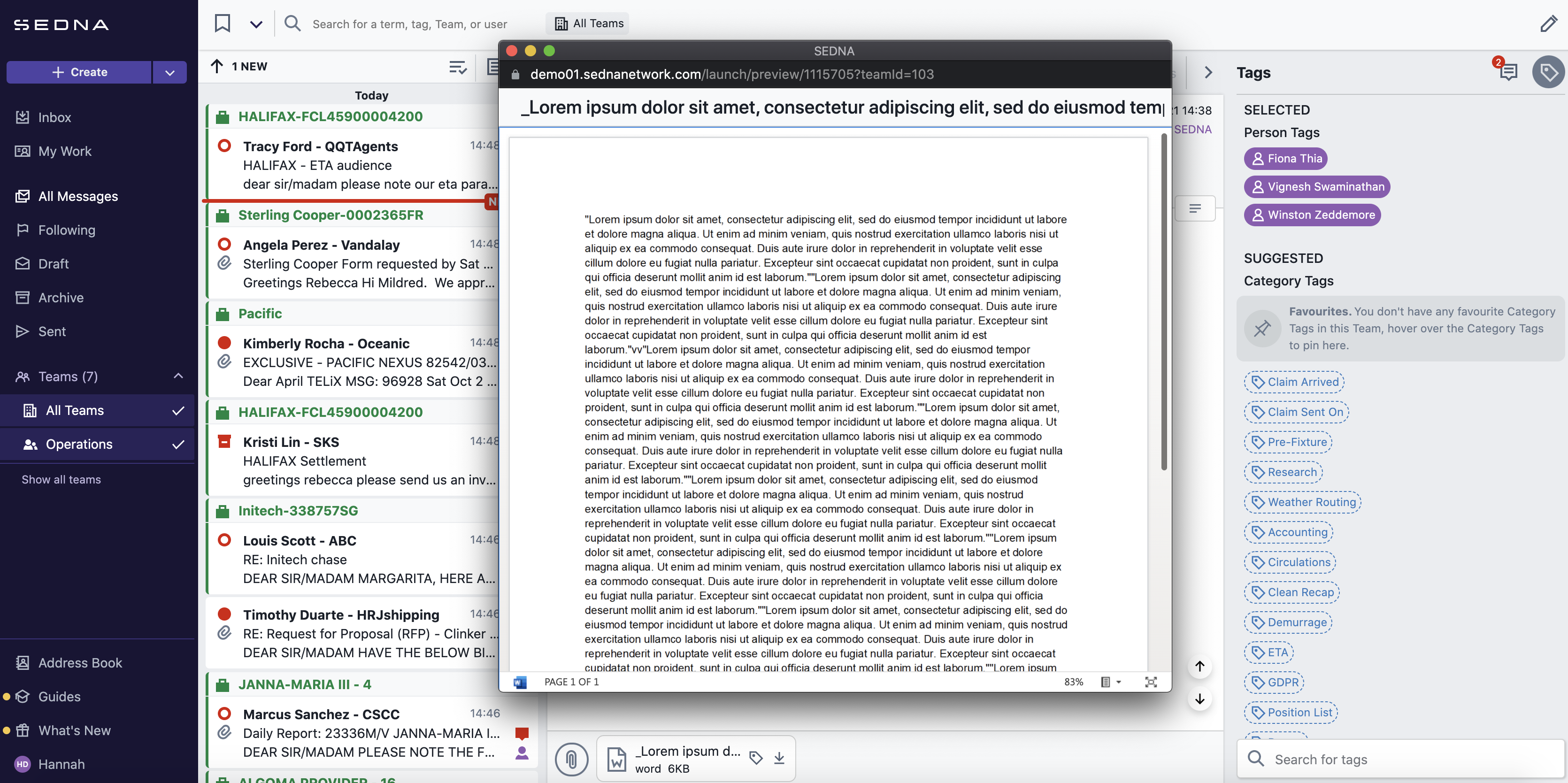 Document Security
Only the documents from SEDNA requested for the Microsoft Attachment Preview will be available to Microsoft. The Microsoft attachment link will only be available for 30 minutes for your security. Only those who have been given the API key will have access to the attachment.
Supported Document Types
SEDNA currently supports the following Microsoft Office Attachments:
"xls", "xlsx", "xltx", "xltm", "doc", "docx", "ppt", "pptx"