SEDNA has a direct integration with Salesforce to allow teams to view details and take message-based action through Salesforce, all within their SEDNA inbox.
This integration is accessible through SEDNA Link, and allows users to access options such as:
Changing the owner of an opportunity

Reviewing the opportunity amount and close date

Moving the opportunity to a new stage

Adding a task or note
And more
Note: To enable this integration, please contact SEDNA Support.
To use Salesforce via SEDNA Link
Go to the message you wish to perform an action on.
Click on the SEDNA Link icon () located next to the Message ID.
Choose the Salesforce icon. The available actions will appear within the SEDNA Link panel.
Choose the action you wish to take on the message.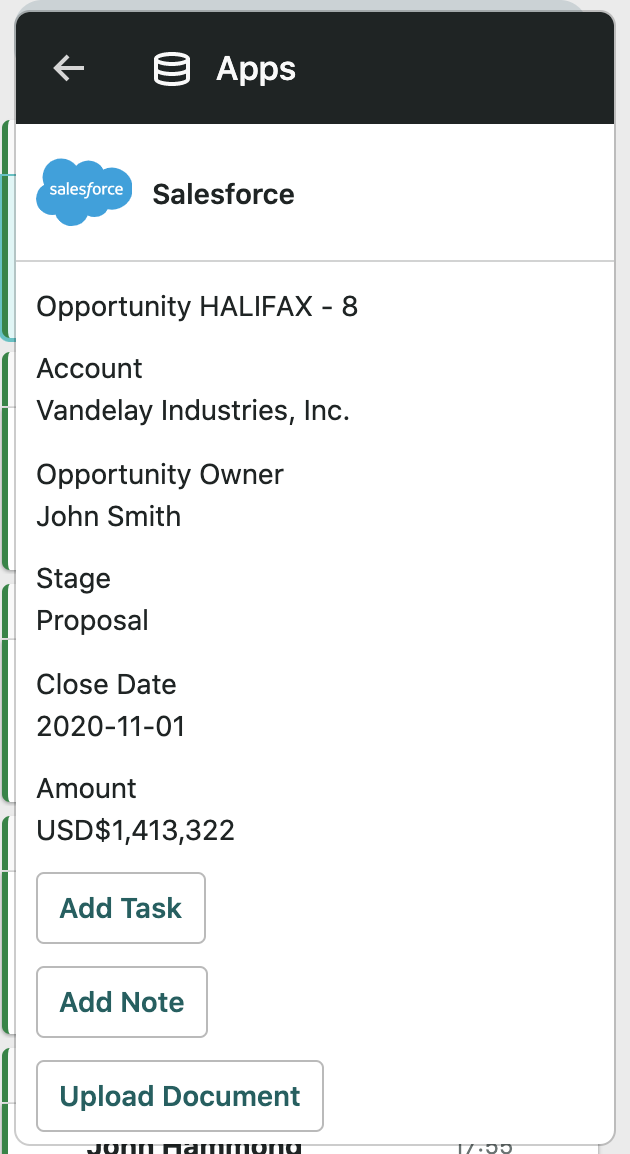 Note: Please reach out to product@sedna.com to inquire about integrating a new third-party service into your tenant.