SEDNA's integration with OrbitMI helps vessel managers save and manage time, decrease risk of errors, and optimize overall performance. OrbitMI delivers actionable insights in the form of dashboards, alerts and visualization to users in real-time. Using the SEDNA integration, users can access and update data directly from OrbitMI and its connected platforms based on the context of specific messages. This unification creates a single source of truth for vessel management and communications, removing the need to switch between single-purpose systems and apps.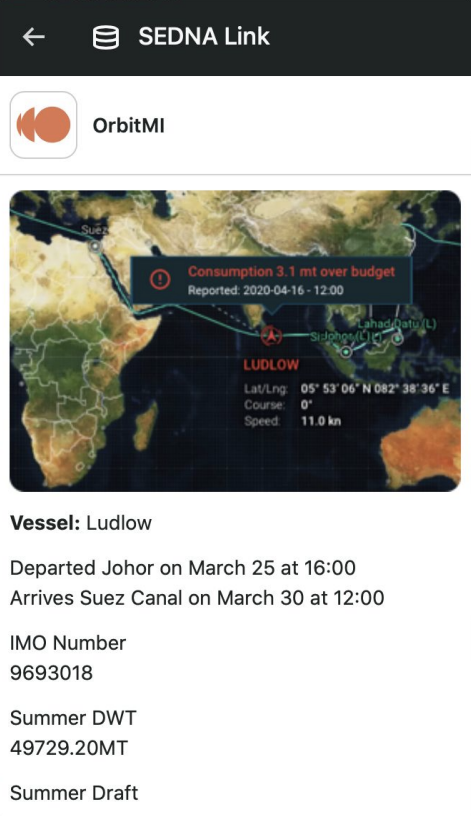 With SEDNA and OrbitMI working as one, vessel managers can have all critical information be viewable and actionable in one convenient place.
Vessel Details: Get instant access to vessel information, including where it's located in the sea, consumption, and itinerary data.

Position Management: Add new vessels to a position list and quickly insert full position lists without copying and pasting.

Email Generation: Automatically create emails in SEDNA with one click in OrbitMI, send reminders to counter-parties, keep all communications and correspondence history in one location.
To Access OrbitMI via SEDNA Link
Go to the message you wish to work on.
Click on the SEDNA Link icon () located next to the message ID.
Choose the OrbitMI icon.
Click into the vessel information you wish to view.