No matter what email client you use, you can collaborate with SEDNA users through a free-access collaboration space.
When a SEDNA user shares a message with you, you gain access to the original instance of that message (not a copy).
The collaboration space you and SEDNA users a secure workspace to comment around the message in order to share context and information.
Receiving a Shared Message From SEDNA

When a SEDNA user shares a message to your email address, you will receive a notification email that includes:
1) The name of the SEDNA user and their organization
2) The subject line of the original message
3) Any comment left on the message by the user who shared the message with you
4) Your link to the SEDNA collaboration space for you and the SEDNA user
Open Shared Messages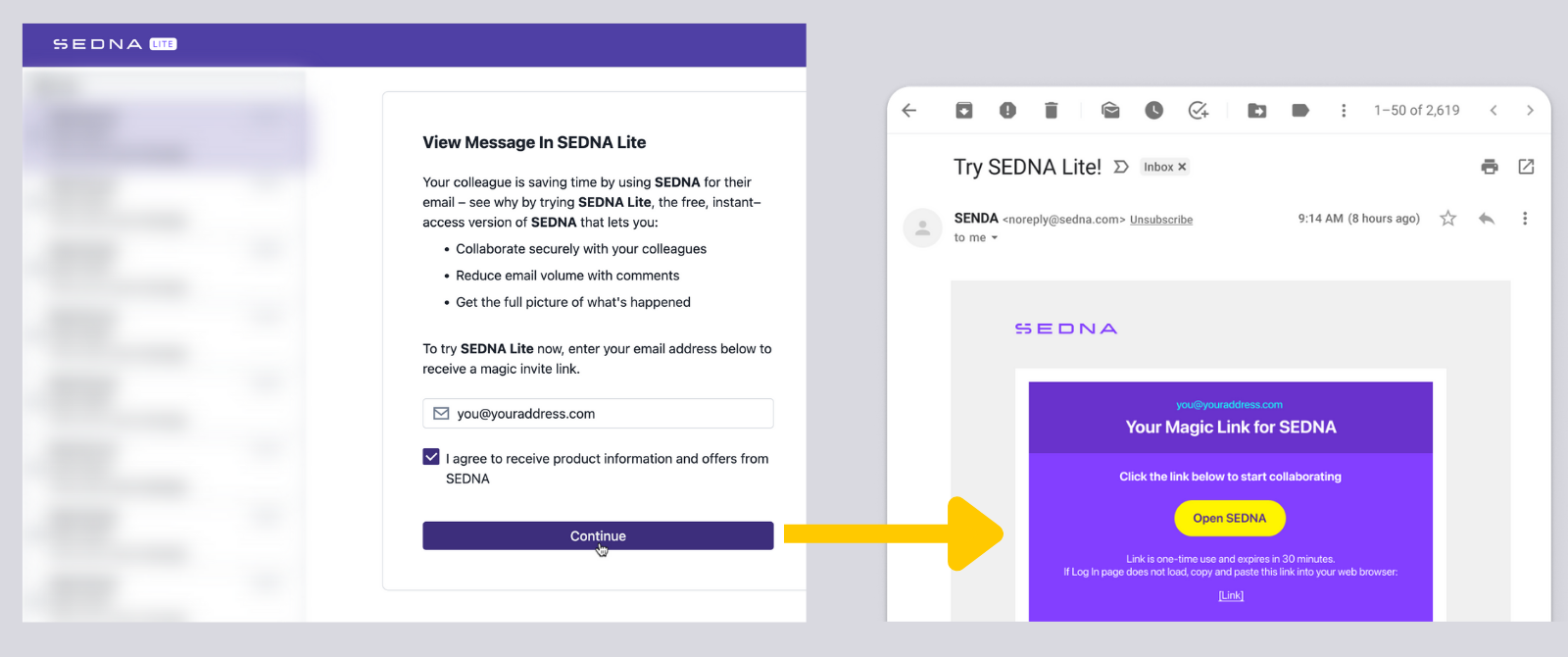 -Click "Reply to Comment" to open the request page for your magic link to the shared message
-Enter your email address, select the tickbox, and click "Continue" to receive a magic link email
-Click "Open SEDNA" in the magic link email to open the shared message
Adding Comments in SEDNA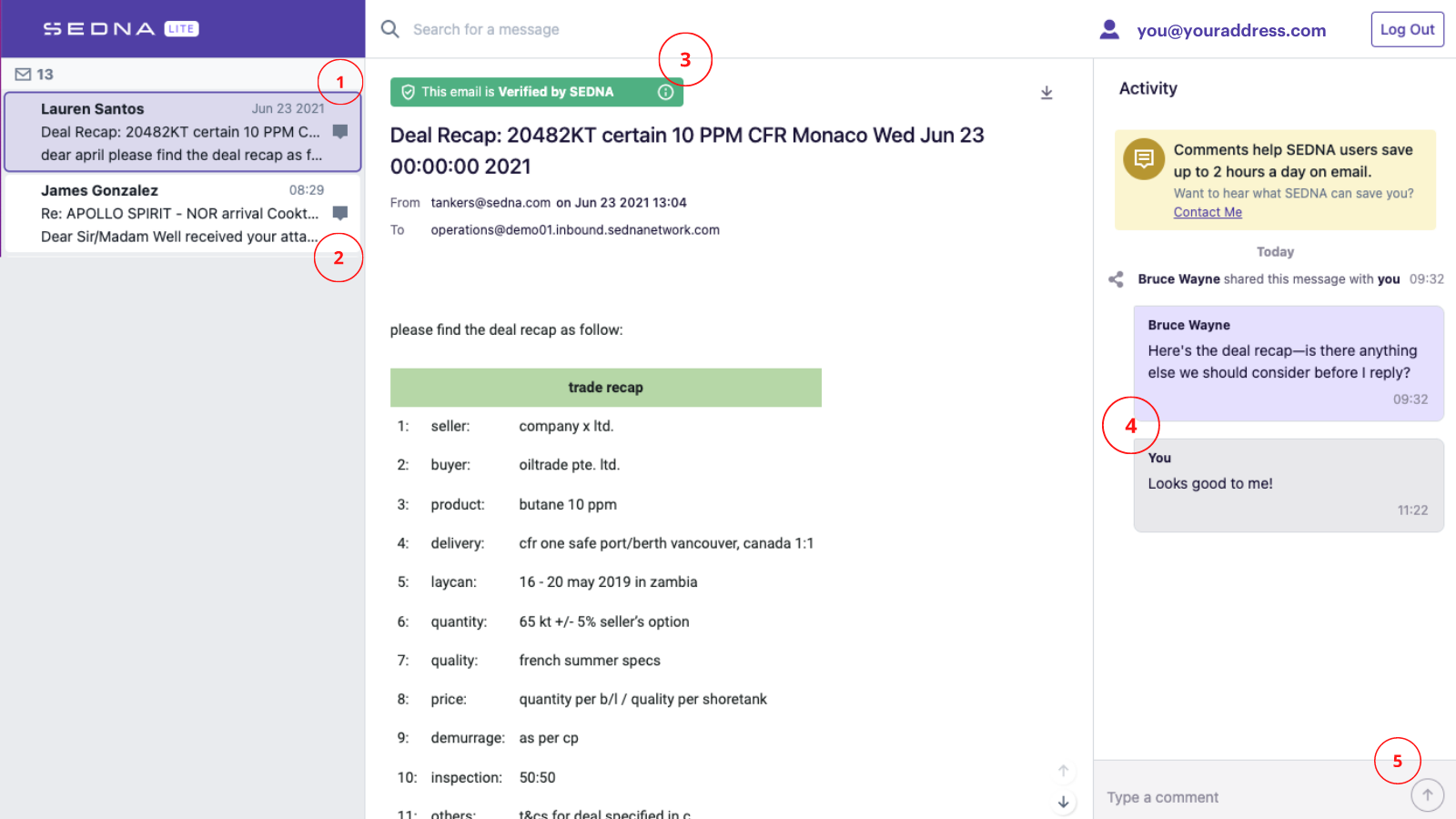 The Activity panel shows any comments received on messages shared to you from a SEDNA user. In the collaboration space, you'll find:
1) The message that has been shared with you by the SEDNA user
2) All previous messages (and their comments) shared to you by this SEDNA user
3) Verified by SEDNA security badge confirming this message has been shared by an authenticated SEDNA user
4) The comment history on this message from SEDNA users that have access to this message
5) Comment entry field