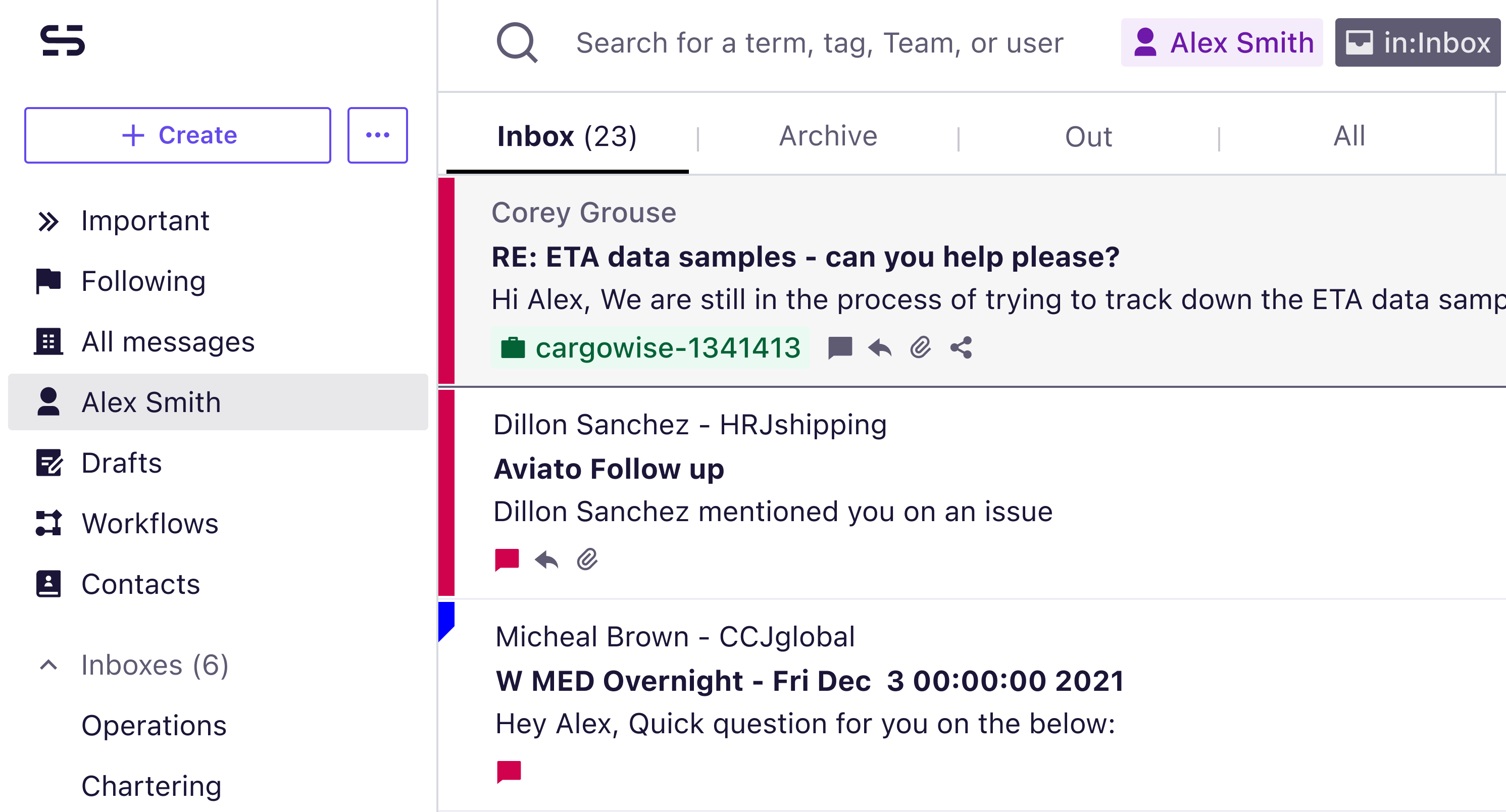 A Solo inbox is an optional feature available to Pro and Enterprise edition SEDNA customers. Solo inboxes have all the features of shared inboxes, but the contents of each Solo inbox are only accessible to a single user.
Creating a Solo Inbox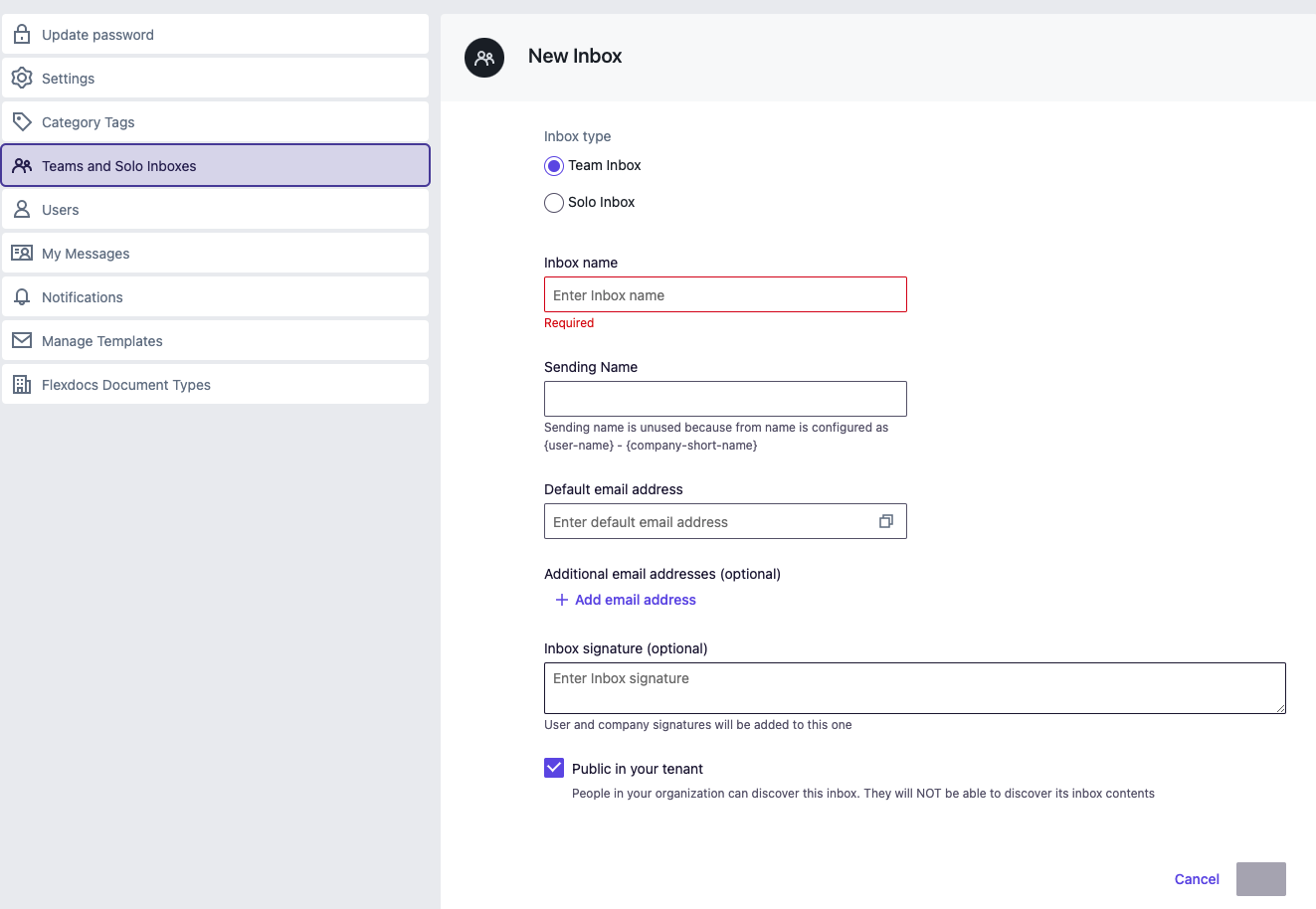 Click your initials in the bottom left corner
From the menu, click Settings
Click "Team and Solo Inboxes"
Click the "+ Create Inbox" button
Choose the inbox type "Solo Inbox"
Give the inbox a name (do not insert the field with emojis)
Assign an owner
Enter the owner's email address
Create an optional signature
Click "Save" when you are done.
From the profile summary displayed, copy the "Forwarding email address" to your clipboard.
Go to your current mail system provider and set up forwarding to the email address you have just copied to your clipboard.
Editing A Solo inbox:
Click your initials in the bottom left corner
From the menu, click Settings
Click "Team and Solo Inboxes"
Click on the "Solo Inboxes" tab at the top
Select the user you wish to make edits to.
Select the "Edit" button near the bottom right-hand corner of the panel