Troubleshooting Common Login Issues
If you're encountering difficulties when trying to log into your account, this guide is here to assist you with some of the most frequent problems and their solutions. Before contacting our support team, refer to the following sections to address your login concerns.
1. For Single Sign-On (SSO) Login Issues:
Understanding SSO Login: When you use your organization email address, like fion.tan@Sedna.com, it means you're utilizing Single Sign-On (SSO) for access.
2. For 2FA/MFA Login Issues:
Facing 2FA/MFA: If you receive the error "Wrong or Expired Code" after entering your OTP.
Please contact Sedna Support agent on this.
3. For Sedna UserID and Password Login Issues:
If you're logging in with your Sedna UserID (xxx.sedna) and password and encounter the "Wrong username or password" error, please seek

your

IT admin of Sedna to assist in providing a new password for you.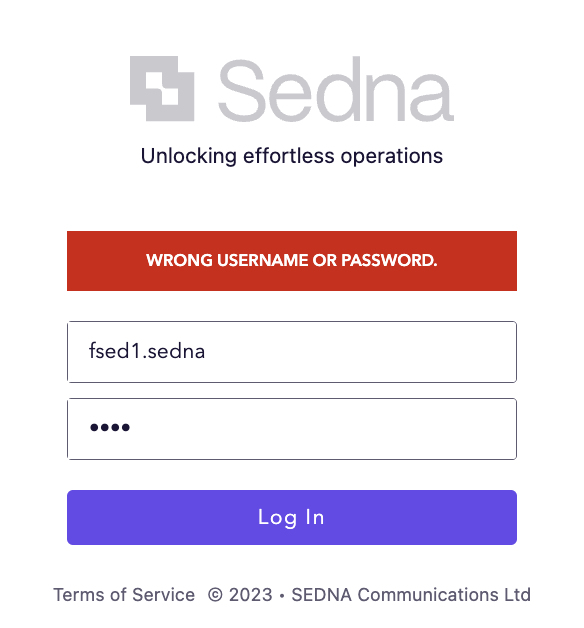 If you encounter this "YOUR ACCOUNT HAS BEEN BLOCKED AFTER MULTIPLE CONSECUTIVE LOGIN ATTEMPTS." error, please contact our Support Agent to assist on this.

If you've tried the above articles and still unable to access your account, please do not hesitate to contact our team for further assistance. We are here to help you regain access to your account as quickly as possible.