Note: The Change Password option is available for customers who are not currently using Single Sign-On (SSO) and have the "Individual Email Address" field blank in their user profile. If the Change Password option is not available please reach out to your company's IT Team to reset your SEDNA password.
How To Change Your Password
1. In your SEDNA account, click your initials in the upper right corner.
2. Click Settings.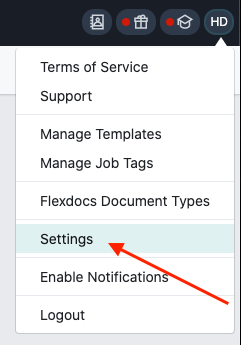 3. In the new screen, enter your current password then your new password and then confirm your new password in the fields shown.
Note: Your password must contain at least 10 characters.
4. Click Save.