SEDNA empowers collaboration both within and between teams across your organization. The Activity Panel of a message is the hub to see what has happened with that particular message.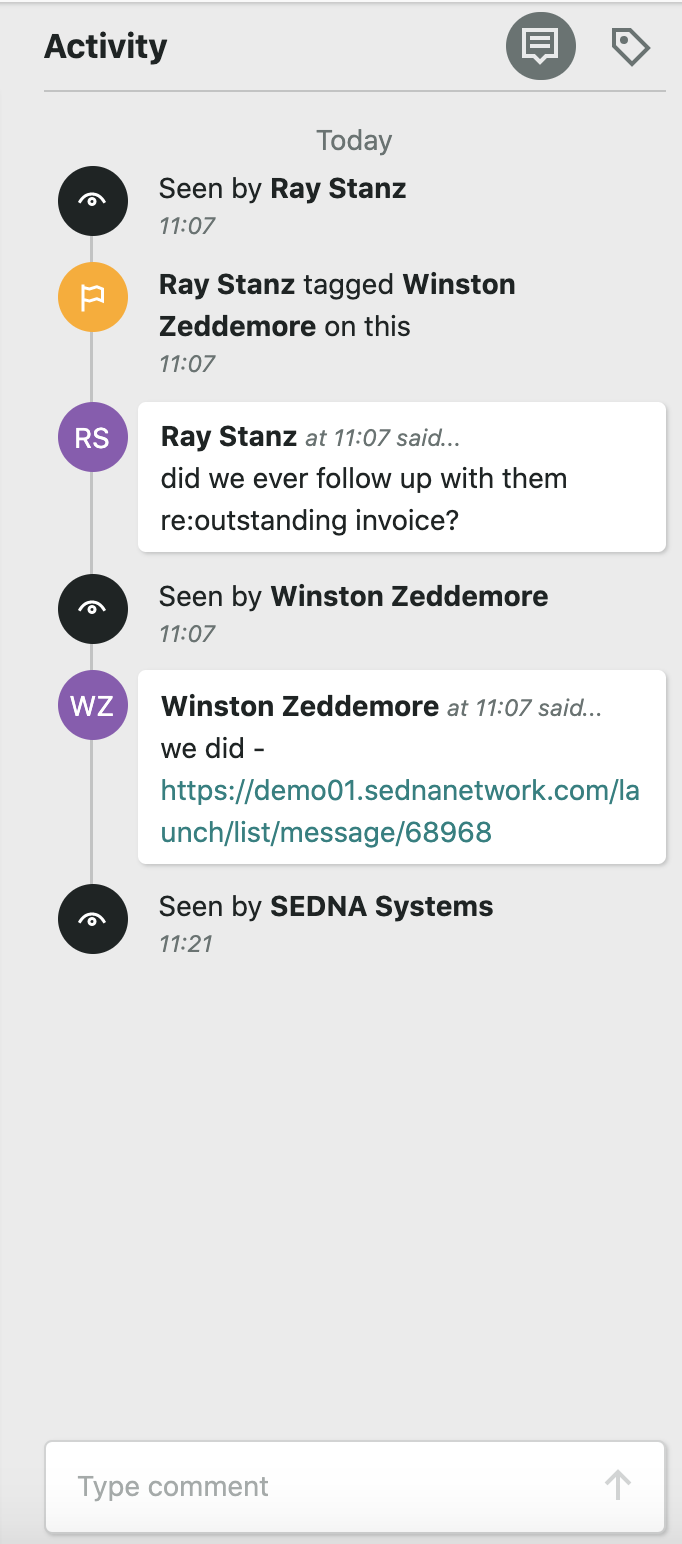 The Activity Tab will display the following actions with timestamps, apart from grouped actions:
Who sent the message (only applicable for outbound messages)
Who has seen the message
If the message has been shared, including the teams involved
Who has been tagged on the message and by whom
Who has followed the message
Who has replied to or forwarded the message
Comments on the message with the commenter's name
User mentions
Compose View
While composing a message, the Activity Panel is shown to the right side of the Compose page. Once a draft is published, users can tag their colleagues in the message to review the draft. Users are able to see who has viewed their published draft, and any activity on that draft or message. To learn more about publishing a draft to share with your colleagues, visit the Drafts Article.

Expand Grouped Actions
When multiple users perform the same action, it will be grouped together in the activity tab to save on space. To view the specific timestamps for these actions, you can expand the group by clicking on the action icon found to the left of the user names.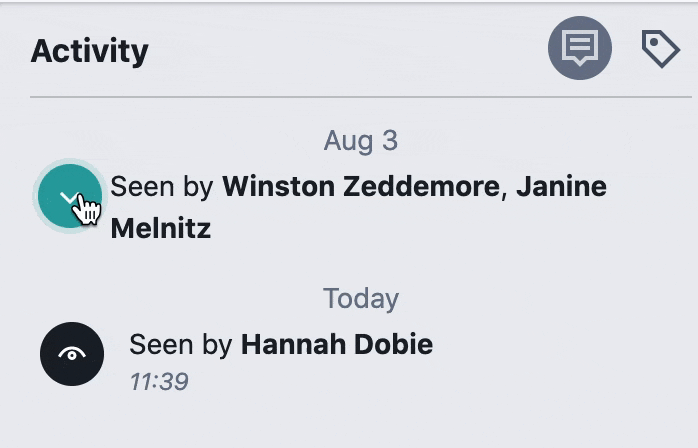 Threading
In the activity panel, you are able to see if the selected message has a reply from a teammate or from an external party. This makes it easier for you to follow the next message and see the flow of the conversation.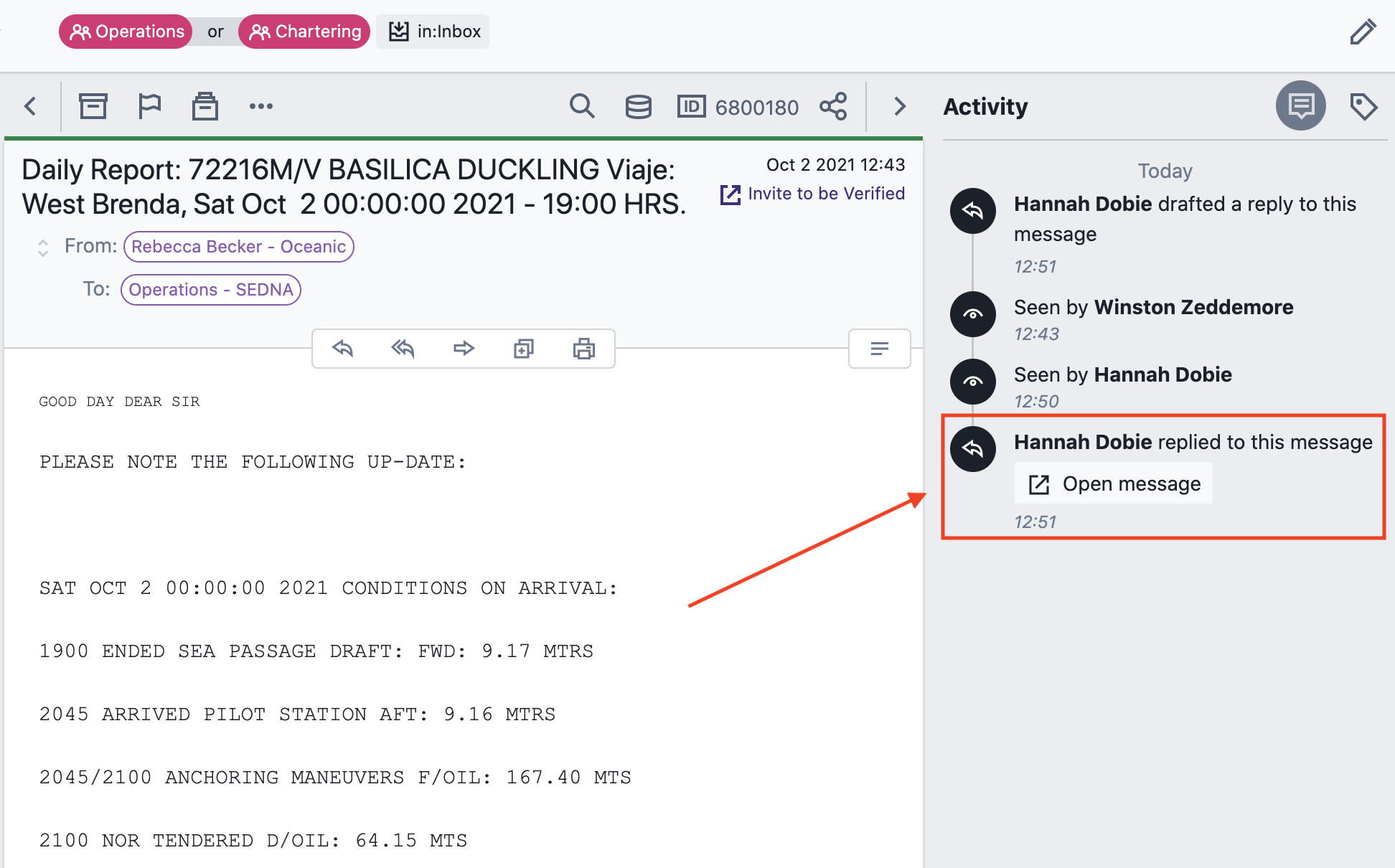 A reply from an external party will show the email address.