Certain messages come in that you need to closely monitor or require an action from you. SEDNA allows you to track these messages using Follow.
Follow a Message
To follow an individual message, click the flag (

) icon above the message subject.

You'll notice the following changes to denote that you are following the message:
The flag icon will be orange
Orange double lines will appear on the right side of the message header in both the message itself and in the message list
The activity tab will show that you have followed the message with your name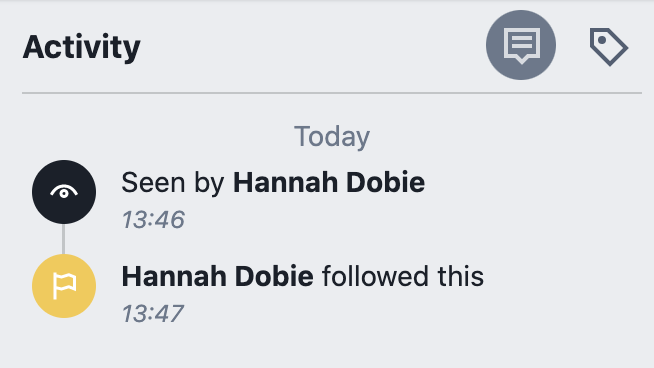 You can also follow multiple messages at once using the bulk action tool. For more information on the bulk action tool, please see this article.
Note: If a colleague tags you in a message, it follows the message on your behalf.
Find Messages You Follow
You can quickly find all messages that you've followed and those in which your colleagues have tagged you by choosing the Follow from the Filter Bar.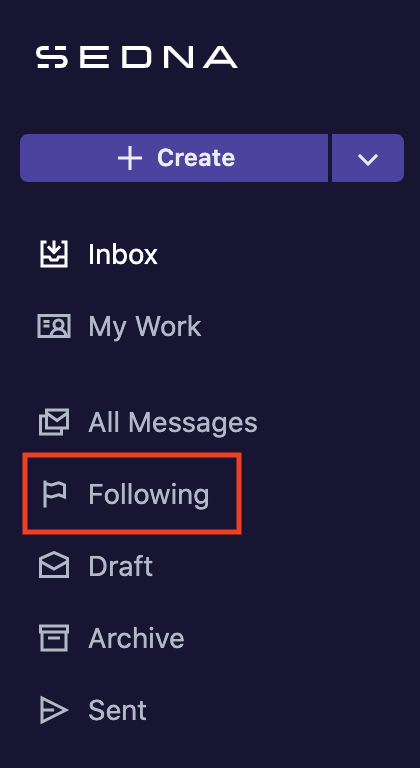 All messages that you follow will display here, including those that have been archived.