When you include a Team from your organization on an outbound Message, SEDNA's Share On Send feature automatically shares that Message to the team without actually sending the message to their Inbox.
This ensures there is no duplicate messages in your Inbox, and that all parties from your internal organization can work on the same Message. Share On Send makes sure that your Inbox remains organized, and that users are always informed.
Once a Message has successfully been shared on send, a notice will appear in the activity panel to let you know.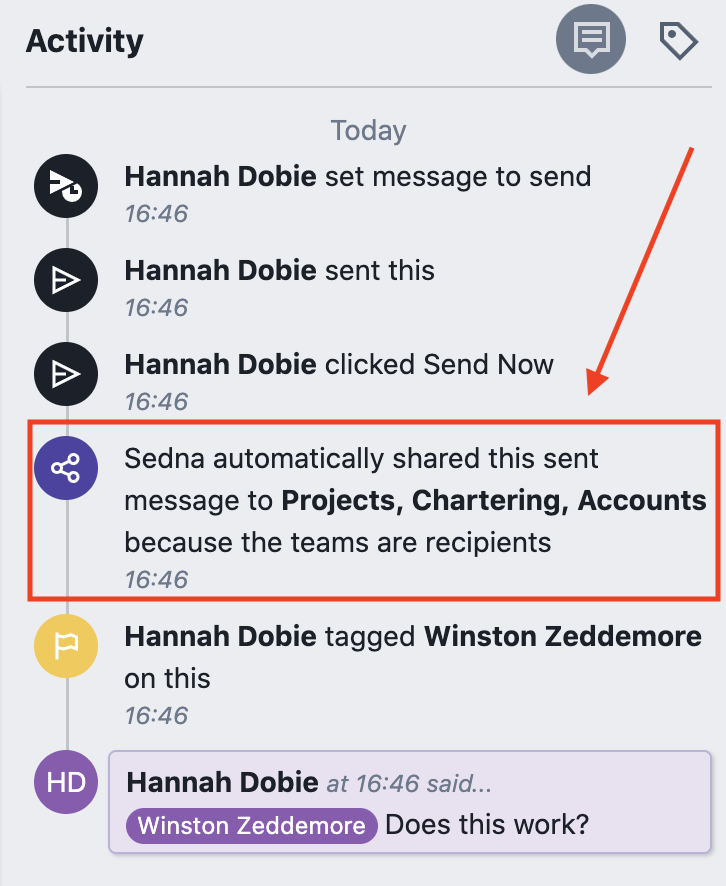 In the example below, you can see the user sending a message to an external address, and CC'ing two of their internal SEDNA teams. The sending user then makes a comment on the Message and tags their colleague Winston. This comment shows up in all the Team inboxes CC'd on the Message.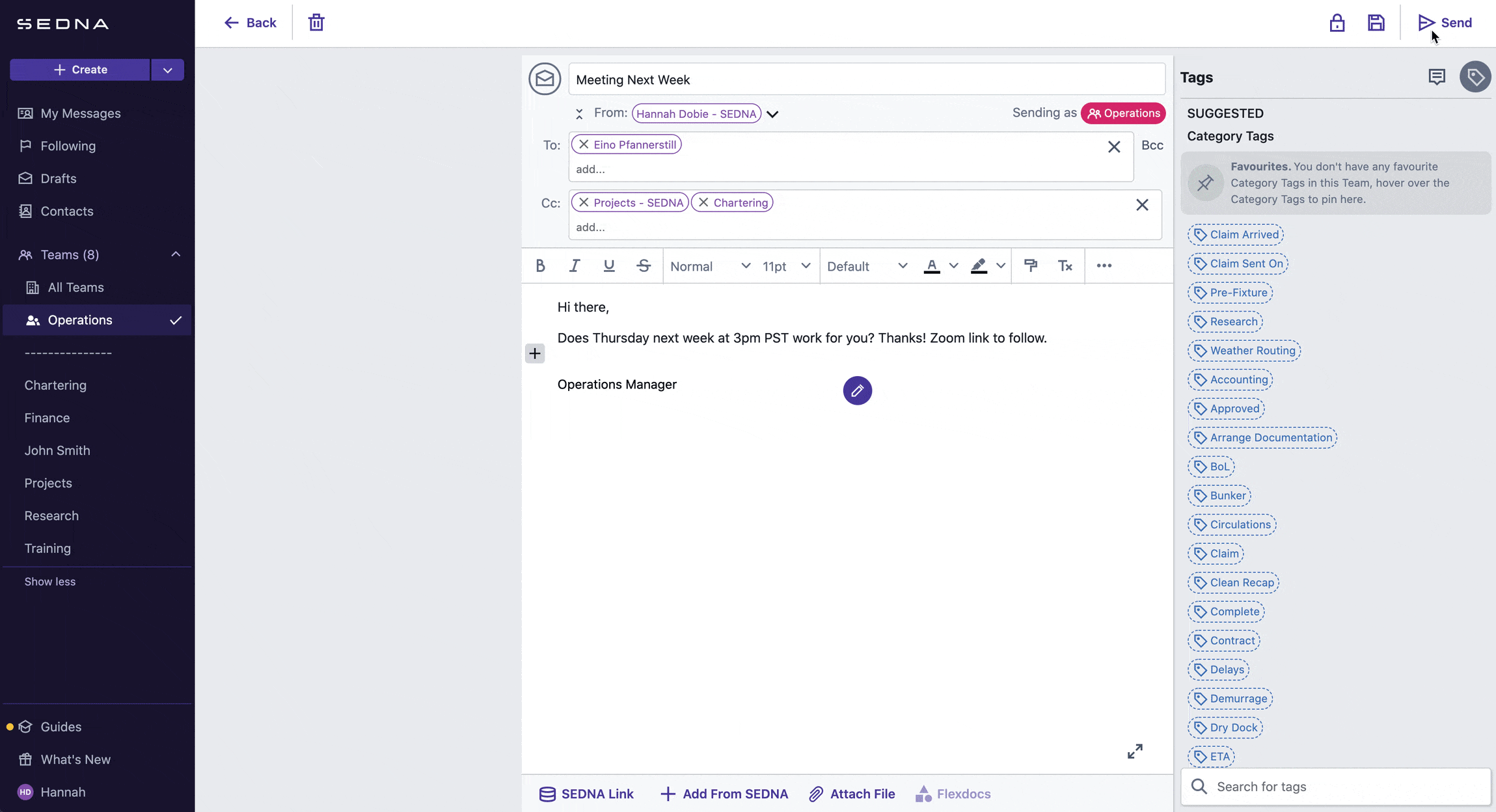 How Does It Work?
After you hit send, Share on Send automatically shares that Message to the CC'd Team, without actually delivering the inbound Message to their Inbox.
This means that the CC'd Team will see the outbound Message you sent in their own Message List, but they will not see the Inbound Message.
How Do I Use It?
There is no work required by users for Share On Send to work. SEDNA will automatically ensure that all users have access to the same Message and its Activity Panel without missing a beat.