Share useful Saved Searches with colleagues and entire teams.
There are a number of ways this feature can best be used:
Helping to onboard a new team member or team.
Ensuring your entire team has a catch-all search for VIP messages that affect them as a whole (such as an important client or messages from a specific entity).
Share your searches to cover annual leave or business travel.
How to Share a Saved Search:
Hovering over Saved Searches on the sidebar will display a More Actions option, click this and select the option to Share.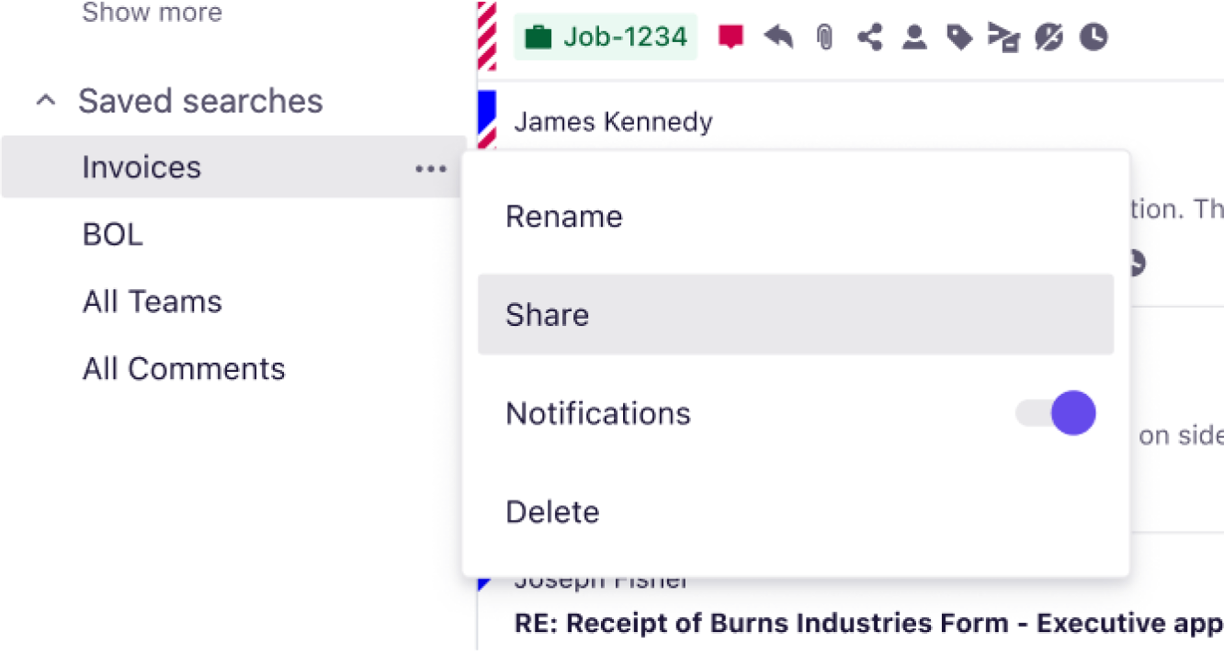 Choose the person or team you wish to share with and then confirm the sharing of that Saved Search.

Receiving a Shared Saved Search:
When you received a shared Saved Search, it will appear in your settings wheels

(Managed Saved Searches) under the heading "Shared with you".