How to Duplicate a Message
1. Locate the message that you wish to copy in any list view (ie My Messages, Draft, Out etc).
2. Click on the duplicate (
) icon in the message action section, alongside Reply, Reply All, Forward and Print.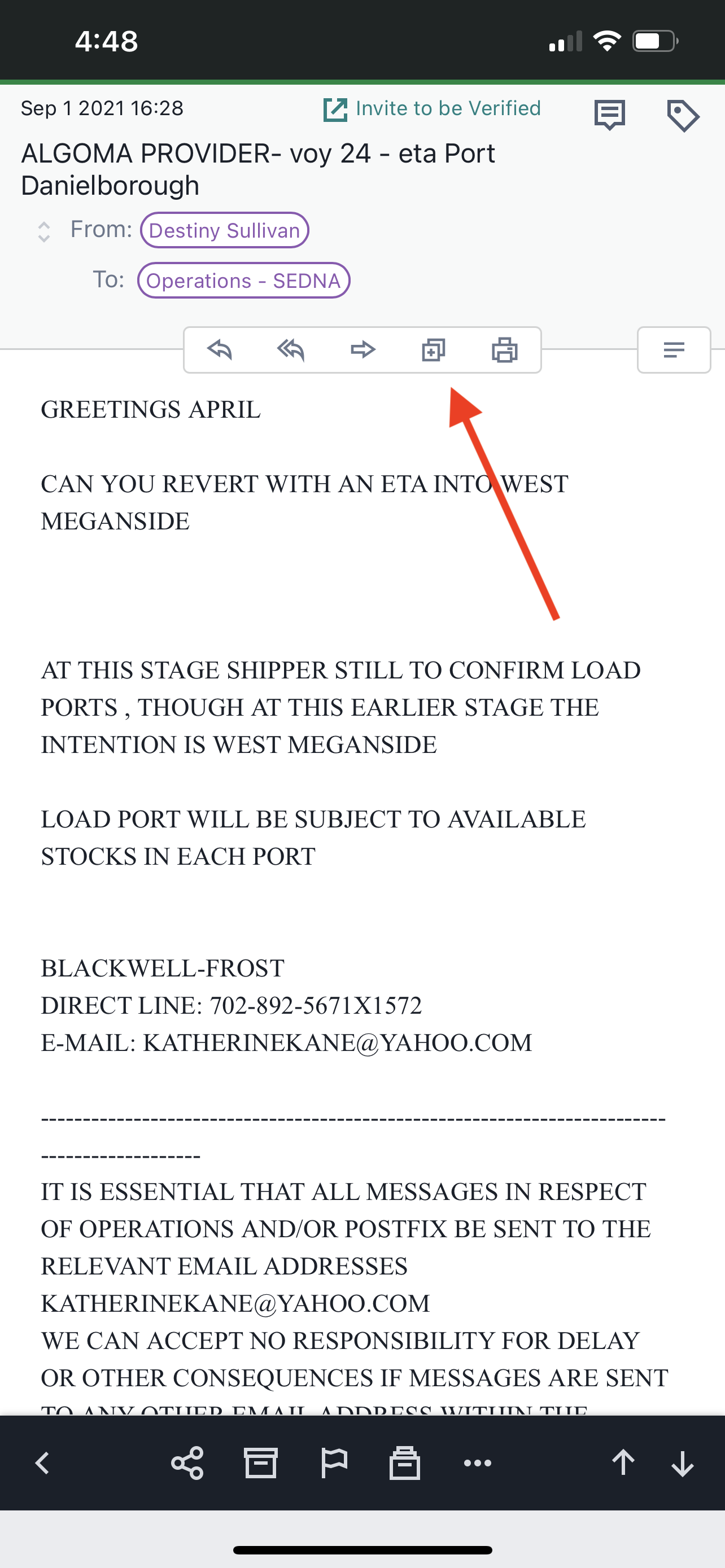 Clicking the message will open the Compose view with message content copied from the original message and auto-populated, including attachments.
Note: If you duplicate a message that you or your team created, email addresses in To: CC: and/or BCC: will be copied over in addition to the message content. Addresses will not be copied over for messages duplicated from inbound messages.