In SEDNA, users are able to work across multiple teams. When composing a message, users can change which team they are sending from without having to change the mailbox which they are currently in.
Changing the From Team on a Message
1. Create, reply, forward or duplicate a message.
2. On the From: field, select the dropdown next to your name.

3. Select the team you would like to send the message from and send.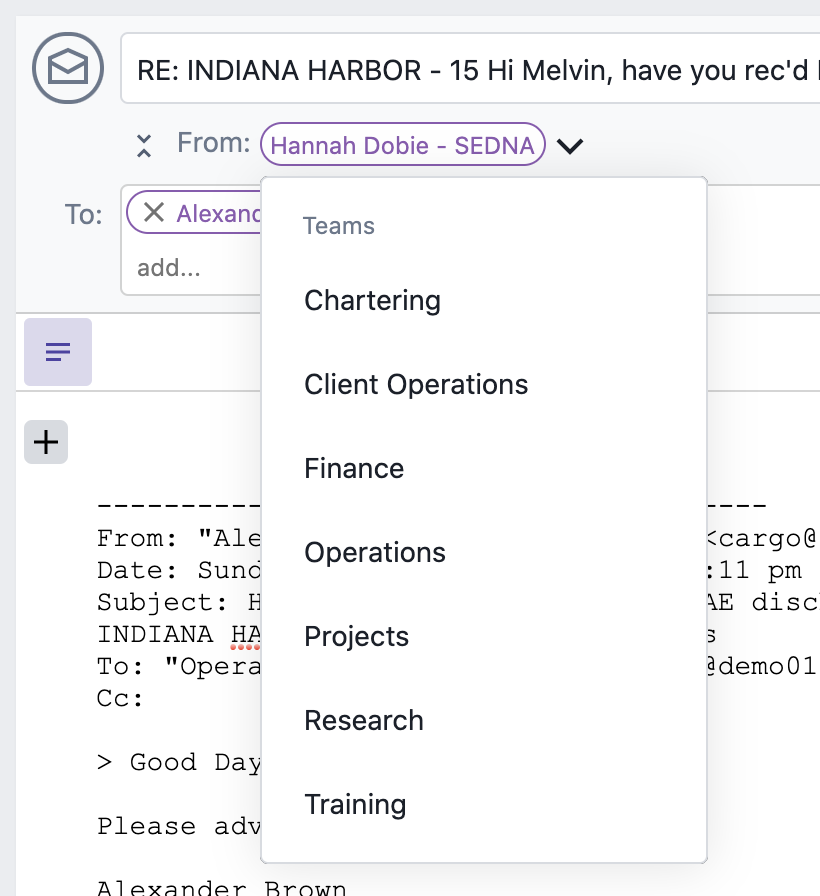 Note: The sent message will only appear in the sending teams list unless it is shared to the other team. If the message is available to multiple teams, a pop-up will appear to confirm which team you would like to send from.