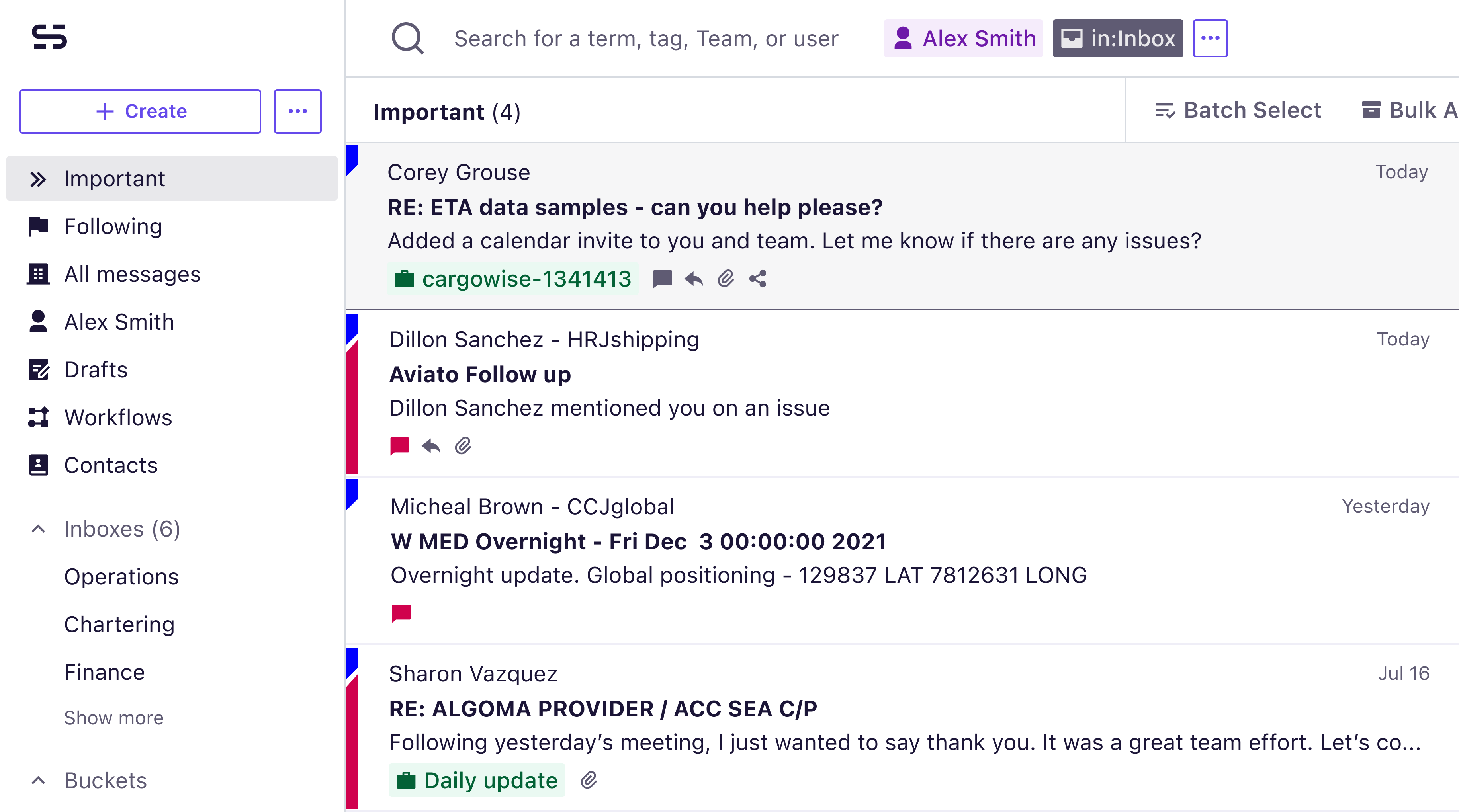 The Important Tab is a feature available to Pro and Enterprise edition SEDNA customers that provides a dedicated space for messages that you consider to be a priority.
Clicking the "Important" button in the Sidebar shows you messages from all inboxes you have access to that are marked "Important", because they are:
A message you have followed (indicated by the blue Following notch on the message tile)
A message that is tagged with a Contact or Job tag that you have marked Important
Marking Job Tags Important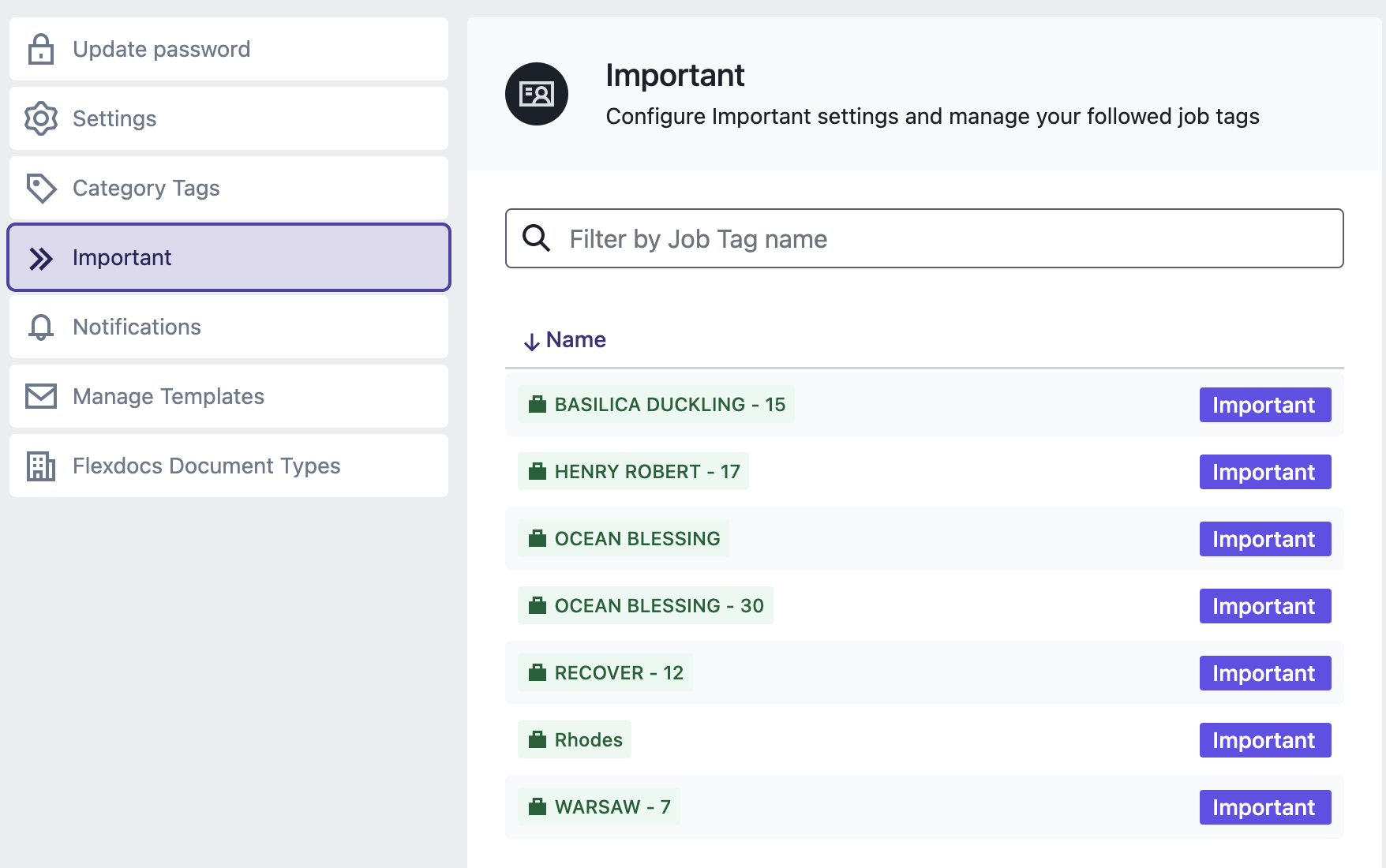 To mark a job tag as Important, open your Settings by clicking your initials in the bottom-right corner. Select the "Important" option from the Settings menu to view Job Tags and mark them as Important.
Or, while in your message feed:
Locate a message in your inbox that is tagged with the specific job tag
Open the Tags panel by clicking the Tags icon in the Context panel
Hover over the job tag, and click the unfilled "Important" button that appears
The blue Important notch will now appear on all messages containing this job tag, as well as on the job tag icon for messages in your feed that have this job tag applied
To remove the Important status from a job tag:
Locate a message in your inbox that is tagged with the Important job tag
Open the Tags panel by clicking the Tags icon in the Context panel
Hover over the job tag, and click the purple "Important" button that appears
Marking Contacts Important

To Mark a Contact as Important:
Locate a message in your inbox that is from or to the individual you would like to mark as Important
Click the individual's email address in the "From" or "To" field
If this individual's email address is not already a saved contact, you will be promoted to make them a contact. Click "Add to Address Book" to do so, and enter the individual's contact information
Click the contact's address again in the "From" or "To" field to open their Contact Card
On the Contact Card, click "Important"
To remove the Important status from a contact:
Locate a message in your inbox that is from or to the contact that is currently marked Important
Click the contact's name in the "From" or "To" field to open their Contact Card
Click the purple "Important" button to mark the contact as no longer Important